Jacob Wohl, Jack Burkman's Ohio Felony Fraud Charges Only The Latest In String Of Criminal Indictments
KEY POINTS
Jacob Wohl and Jack Burkman faced fifteen felony charges in Ohio for a voter disinformation campaign targeting minority areas
The robocalls told voters that mail-in ballots could result in warrants, debts, and "mandatory vaccines"
The two face a litany of felony charges across the country, both for disinformation campaigns and securities fraud
Troubles continue to mount for conservative provocateurs Jacob Wohl and Jack Burkman. The pair were indicted by an Ohio grand jury Tuesday in the latest of a string of criminal charges from various states.
Prosecutors issued an arrest warrant for the two on eight counts of felony telecommunications fraud and seven counts of felony bribery for a robocall operation that rung thousands of phone numbers to distribute misinformation around mail-in voting.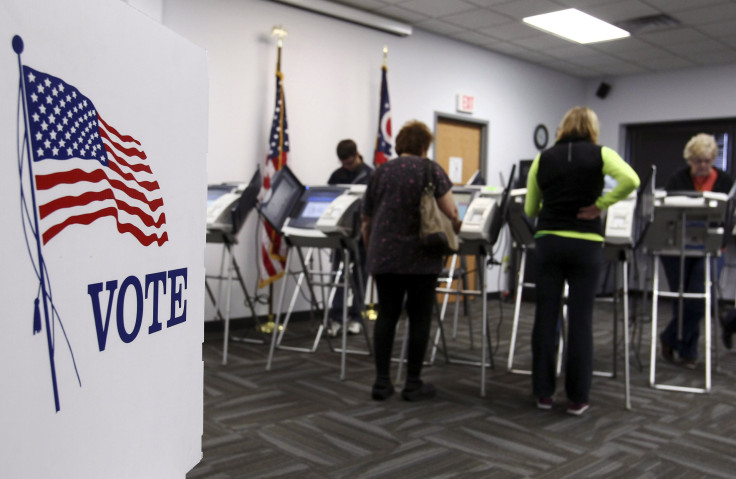 In total, the two placed 8,100 calls targeting minority areas and reached 3,400 active numbers. A female voice told listeners that voting by mail could put them at risk for debt collectors, old warrants, or "mandatory vaccines." In total, the Ohio charges could land them up to 18 and a half years in prison.
The latest indictments are only the beginning of the pair's woes. Just a day earlier the two had appeared in the Southern District Court of New York to represent themselves in a civil suit around the same robocall scheme.
Weeks earlier the Wohl and Burkman had been charged with four felonies in Michigan, threatening up to 24 years in prison. The statement announcing the Michigan charges indicated that Illinois and Pennsylvania also had investigations underway.
Wohl's itinerary gets even busier. After testifying in the Southern District of New York he made an appearance defending himself against two counts of felony securities fraud in California court.
The provocateurs are best known for their elaborate hoaxes attempting to bring down unaligned or left-leaning political opponents with fake allegations of sexual misconduct. Their past targets have included Robert Mueller, Pete Buttigieg, as well as Democratic Sens. Elizabeth Warren and Kamala Harris.
© Copyright IBTimes 2023. All rights reserved.