Jada Pinkett Smith Heartbroken Over 12-Year-Old Who Died By Suicide Due To Alopecia
Jada Pinkett Smith is aware of the consequences of Alopecia, including being mocked and made fun of, but while some people can handle it, there are others who cannot deal with it.
In her most recent "Red Table Talk" episode that will air Wednesday, Jada and her co-hosts, Willow Smith and Adrienne "Gammy" Banfield-Norris sat down with Niki Ball, the mother of 12-year-old Rio Allred. Rio, who suffered from Alopecia, ended up dying by suicide as she was no longer able to take being relentlessly mocked and bullied, according to Entertainment Tonight.
In the first clip from the upcoming episode, the mother talks to the hosts about the morning of March 14, the day she found her daughter's body. Ball, who also has a 7-year-old daughter named Avry, noted that her two girls shared a room at the time.
The day started off as usual, but soon, the mother realized something was just not right. "I thought it was weird that the lamp was still on. Then I kind of got this weird [feeling like] 'something is wrong.' So then I went all the way into her room and she had hung herself with a pair of jeans from her loft bed," she recalled, tearing up.
A second clip shows Pinkett Smith asking the mother how she and the rest of the family are healing amid the tragedy, to which she responded by saying that she still worries about her family, adding that they are "all in this fog."
"I feel like I have to stay strong," she shared, before talking about how hard it is for her to talk to Avry about the death of her older sister.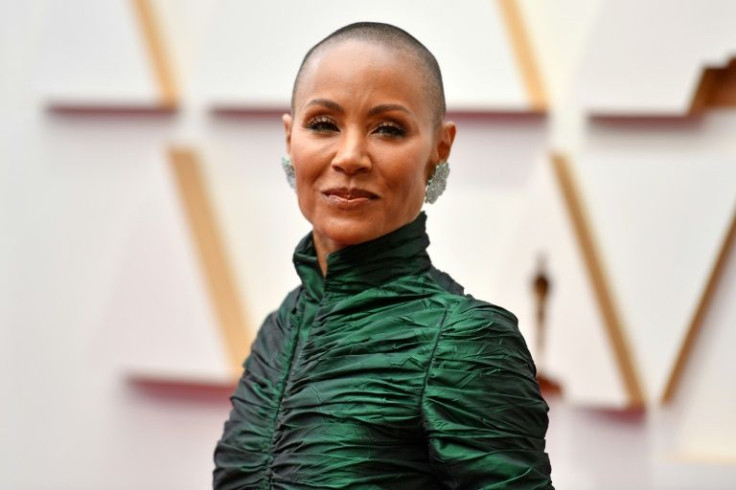 "You can't see that grief monster's there, but you know they're there and they're just gonna come grab you at any second... How do you sit down and tell your 7-year-old, a) that her sister is gone but b) by her own hand?"
This particular episode was a difficult one for Jada, who first addressed her struggles with alopecia back in 2018. In the clip, she was seen struggling to hold back tears as the girl's mom spoke about her loss. Jada then spoke about the moment she first noticed she was losing hair.
"It was terrifying when it first started. I was in the shower one day and had just handfuls of hair in my hands and I was just like, 'Oh my god, am I going bald?'" she shared.
At the time, she had found a treatment to slow down the hair loss but admitted that she was open to "other ideas."
"I'm getting my little steroid injections, and they seem to be helping, but not curing, but they seem to be helping, but I'm open to other ideas," she said.
If you have thoughts of suicide, confidential help is available for free at the National Suicide Prevention Lifeline. Call 1-800-273-8255. The line is available 24 hours, every day.
© Copyright IBTimes 2023. All rights reserved.