James Comey Trolling? Instagram Quotes 'Justice' Bible Verse After Flynn Guilty Plea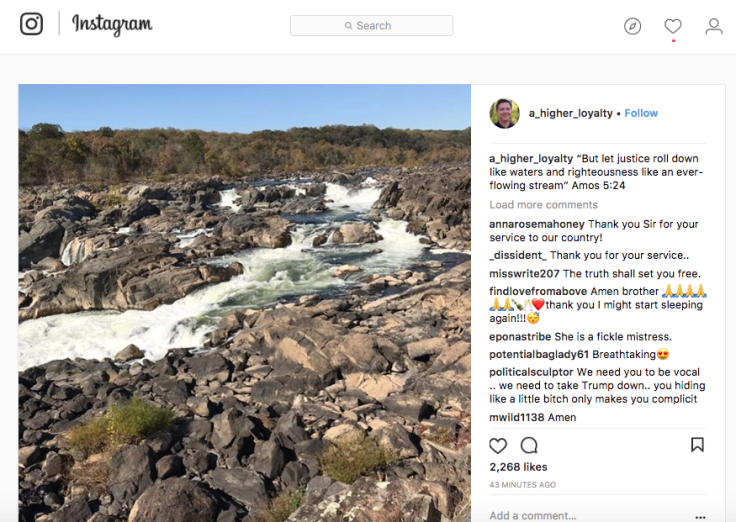 In the same hour that former Trump national security adviser Michael Flynn pleaded guilty to lying to the FBI, former FBI Director James Comey took to Twitter and Instagram to quote a Bible verse on "justice."
"But let justice roll down like waters and righteousness like an ever-flowing stream," reads the Comey Instagram caption, taken from Amos 5:24 in the Bible. The photo itself shows an unidentified stream. Whether or not Comey, who was fired by President Trump in May, is trolling or directly referencing Flynn's guilty plea today remains unclear.
Past tweets and Instagram posts from Comey also use supplemental quotes.
Flynn is the first person from inside President Donald Trump's administration to be reached by special counsel Robert Mueller's investigation.
Flynn pled guilty to lying to the FBI regarding conversations he'd had with the Russian ambassador and is believed to now be cooperating with Mueller's probe. Comey himself was put in the middle of the ordeal earlier this year when he was FBI Director, after Trump reportedly told him "I expect loyalty" in attempting to persuade him to drop the Russia investigations.
© Copyright IBTimes 2023. All rights reserved.