James Corden Plans To Apologize To Restaurant Staff In Person After Seemingly Retracting Apology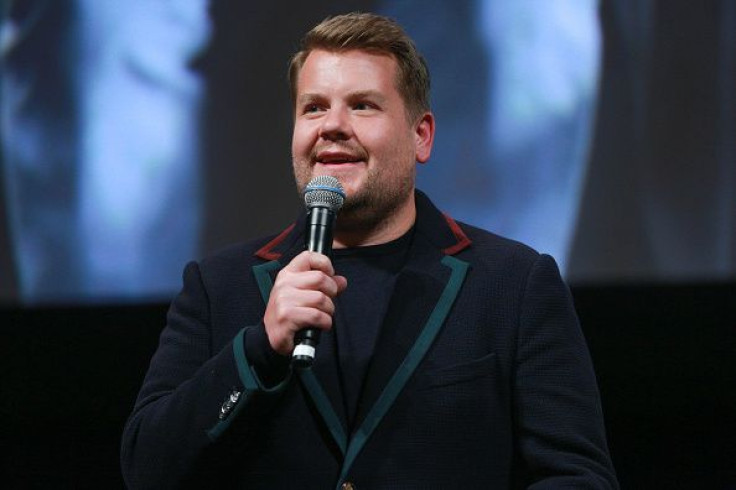 KEY POINTS
James Corden addressed restaurant owner Keith McNally's allegations of rude behavior toward waitstaff
The TV host said it was never his "intention" to upset the owner and staff of Balthazar
Corden admitted that he made a "sarcastic rude comment" during one visit
James Corden has addressed claims made by the owner of the New York City restaurant Balthazar after he was accused of abusive behavior toward the employees and banned.
Corden responded to restaurateur Keith McNally's allegations against him when he returned to "The Late Late Show" Monday night after a week-long hiatus.
The TV host told viewers that it was never his "intention" to upset the owner and staff of Balthazar and vowed to apologize in person if he is allowed back to the establishment.
"Last week, there were stories about me being banned from a restaurant. And at the time I considered, you know, tweeting about it or Instagramming about it," Corden said, according to People, before noting that he likes to adopt a "British attitude" about things: "Keep calm and carry on" and "Never complain, never explain."
However, he continued, "As my dad pointed out to me on Saturday — he said, 'Son, well, you did complain, so you might need to explain.' Look, when you make a mistake, you've gotta take responsibility. So I thought I would, if it's okay, share with you what happened."
Corden shared that when he was in New York City dining with friends at one of his "absolute favorite restaurants," his wife Julia Carey was given food "she was allergic to."
When Julia's order came back repeatedly wrong, the TV personality admitted that he made a "sarcastic rude comment" about cooking it himself.
"It is a comment I deeply regret. I understand the difficulties of being a server. I worked shifts at restaurants for years," he said. "I have such respect, and I value anyone that does such a job. And the team at that restaurant are so great. That's why I love it there."
Corden recalled being given champagne "as an apology," so he thought that the matter was over and that he hadn't done anything wrong.
However, he said he later realized, "I made a rude comment, and it was wrong. It was an unnecessary comment. It was ungracious to the server."
When Corden learned that the restaurant owner had banned him from the establishment, he said he "immediately" called McNally to talk about the incident from his point of view.
"We had a good talk. He appreciated the call. I was happy that we got to clear the air, and I felt like we dealt with it privately, you know?" Corden said. "But by this point, the story was out there, and people were upset."
He added, "As I said to the owner that day, that [if] I've ever upset anybody, ever, it was never my intention. It just wasn't. And I love that restaurant. I love the staff there. I hope I'm allowed in again one day. So when I'm back in New York, I can go there and apologize in person, which is something I will absolutely do."
On Oct. 17, McNally called out Corden via Instagram for two incidents in which the host allegedly treated Balthazar staff rudely, calling Corden "the most abusive customer" he's ever had at his restaurant.
Hours after posting his allegations against the actor, McNally said on social media that Corden "apologized profusely" to him and that the latter was welcome to return to his restaurant again.
Corden first broke his silence on the matter Thursday during an interview with The New York Times. He seemingly retracted his apology, saying, "I haven't done anything wrong, on any level."
"So why would I ever cancel this? I was there. I get it. I feel so Zen about the whole thing. Because I think it's so silly. I just think it's beneath all of us. It's beneath you. It's certainly beneath your publication," he continued.
McNally wasn't happy with what the actor said in his interview with New York Times and slammed Corden again on social media.
"Was he denying being abusive to my servers? Whatever Corden meant, his implication was clear: he didn't do it," McNally wrote on Instagram.
McNally, 71, who owns several restaurants in New York City and London, including Café Luxembourg, Nell's, Lucky Strike, Pravda and Pastis, urged Corden to admit he did wrong and offered him free meals at his restaurant for the next 10 years if he apologizes to his staff.
"If he goes one step further and apologizes to the 2 servers he insulted, I'll let him eat for free at Balthazar for the next 10 years," McNally added.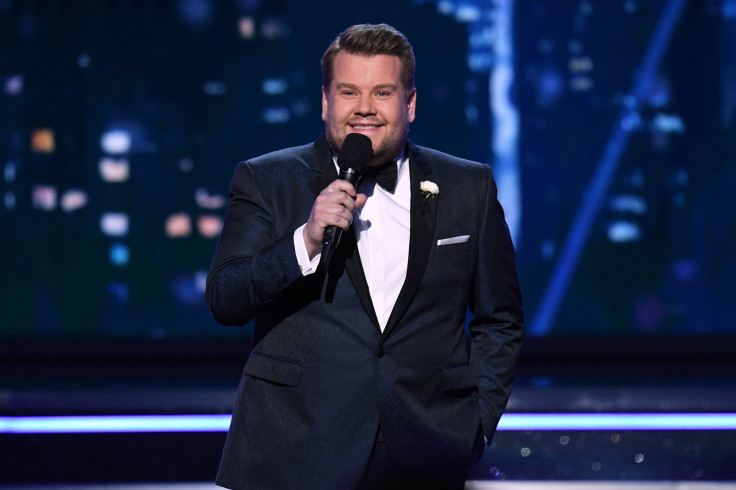 © Copyright IBTimes 2023. All rights reserved.