Jamie Chung Shares 'Awkward, Uncomfortable' Moment With Bradley Cooper In Thailand
KEY POINTS
Jamie Chung shared an unforgettable gym encounter with Bradley Cooper when they were filming "The Hangover Part II" in Thailand
Chung said she crashed and burned as she attempted to speak to Cooper's then-girlfriend Renée Zellweger
She praised another co-star, Michael C. Hall, as a dog whisperer
Jamie Chung is reflecting on what it was like working with Bradley Cooper.
Chung, 38, shared an unforgettable gym encounter with Cooper when they were filming "The Hangover Part II" in Thailand several years ago. According to the actress, the "A Star is Born" actor's then-girlfriend Renée Zellweger joined him during the trip at the time.
"We were in Thailand and he was dating Renée Zellweger and I'm so awkward and uncomfortable," Chung told Us Weekly during a game of "Costar Secrets." "I'm so awkward on set. I don't know why. I guess people make me nervous and I'm always like, 'Oh, will they like me?' It's terrible."
The California native, who played Lauren in the 2011 film, pointed out one particular moment in the gym when she crashed and burned as she attempted to speak to Zellweger. According to her, Cooper witnessed the awkward moment.
"I was like, 'Hey, hi,' you know, trying to make small talk. And Renee had these, like, sound-canceling earphones on and didn't hear me," Chung shared. "And I was, like, felt so [deflated]. And Bradley — I remember — just looks over and he saw the whole thing."
According to Chung, Cooper — who split from Zellweger in March 2011 after less than two years of dating — just shrugged his shoulders in response as she "stumbled out of the gym."
However, the "Sorority Row" actress said she had a much more pleasant filming experience with Michael C. Hall. Chung described her "Dexter: New Blood" co-star as "a dog whisperer" because her miniature schnauzer, Ewok, isn't "particularly friendly" to people but loves Hall.
Chung explained that her pup was "more like a cat" and "doesn't like to be touched unless he approaches you." This was the reason why she was worried when the "Six Feet Under" alum petted him.
"In my mind, I'm like, 'Please, please don't bite him, please.' I don't wanna get sued," she recalled. "And I was, like, kind of holding my breath and Ewok just, like, totally warmed up to him and let him pet his back. He is the dog whisperer, and he does love animals and he has the cutest little dog himself."
The "Gifted" star also shared her filming experience with her husband Bryan Greenberg's close pal Ben McKenzie. They worked together with McKenzie's wife Morena Baccarin on "Gotham" in 2016.
"Ben McKenzie, what a doll," Chung said, adding that she had the "absolute pleasure" of filming with him and his wife.
"They're just the sweetest. I think they were — they still had just baby No. 1. and they were expecting baby No. 2. [He's] the nicest guy," Chung said.
Meanwhile, Cooper also recently made headlines after his ex-girlfriend Suki Waterhouse seemingly shaded him in a since-deleted TikTok video this week.
Waterhouse shared a clip of herself singing along to her new single "Melrose Meltdown" while using a filter that gave her a lightly colored beard. She noted in the caption that she let someone who looks like her with the filter on break her heart.
One fan commented with Cooper's name, and she seemingly confirmed their speculation by hitting the thumbs-up button.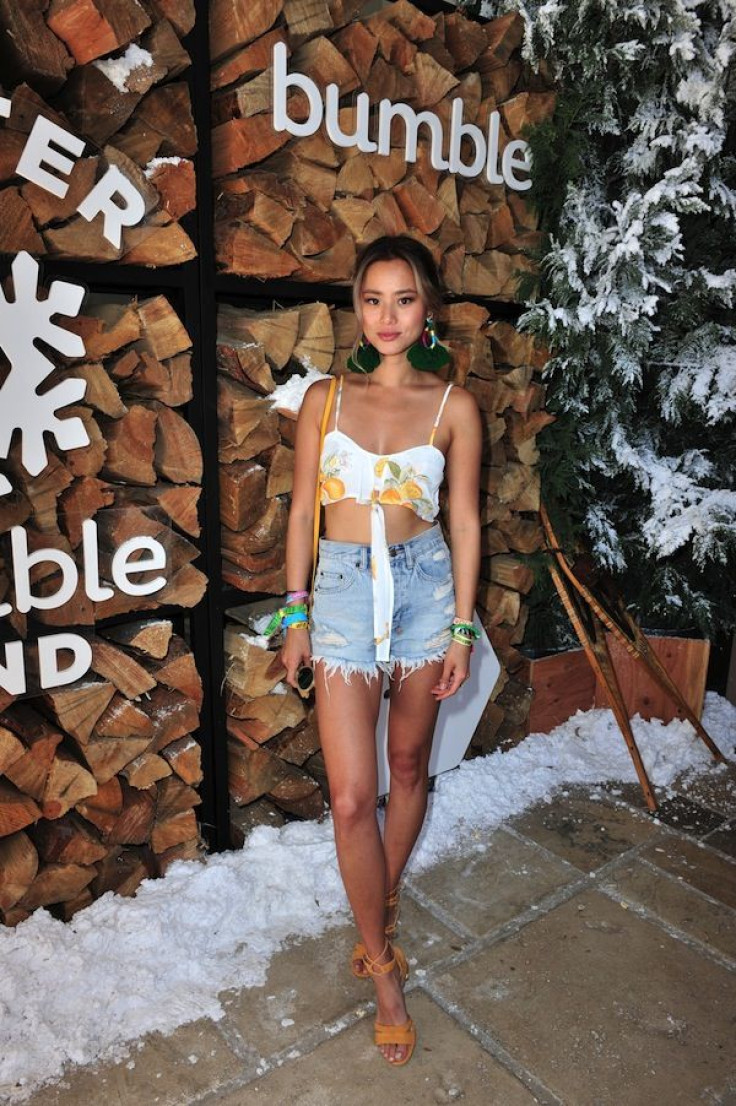 © Copyright IBTimes 2023. All rights reserved.