Jamie Dimon Net Worth: JPMorgan CEO Earned $31.5 Million In 2019
KEY POINTS
Jamie Dimon is the CEO and chairman of JPMorgan Chase
His net worth is around $1.4 billion
Dimon was the highest paid banker in 2018 and 2019
Jamie Dimon is one of the top earners in the banking industry. So how much exactly is the JPMorgan CEO's net worth?
Dimon's alleged net worth is $1.4 billion, per Forbes. He started his career at American Express almost four decades ago.
Dimon was instrumental in building today's Citigroup. In 2000, he became CEO of Bank One. When JPMorgan bought Bank One, Dimon took over as president and CEO of the company.
In 2019, Dimon became the highest paid banker in the industry after earning $31.5 million. In 2018, he also achieved this feat after getting $31 million. The runner up on that list was Morgan Stanley CEO James Gorman with $29 million earnings in 2018.
According to the Wall Street Journal, the rise in his pay can be attributed to how well the company fared that year. As a bank CEO, part of the salary comes from stock grants as well as performance based bonus. Last year, JPMorgan posted a revenue of $36.43 billion and its stocks jumped by as high as 43%.
The New York native lives in a $10 million apartment on Fifth Avenue. He also has a 10-bedroom house in Bedford, New York, where he loves spending his downtime. He is married to Judith Kent Dimon and they have three children together.
The Harvard University alum is one of the most successful persons in banking industry, a niche where it's harder to reach the billionaire status compared to working for a hedge fund or private equity.
Under his leadership, JPMorgan Chase was hailed as one of the best-run universal banks in 2015. Some of the people who Dimon mentored went on to lead other banks such as Wells Fargo, Standard Chartered and Barclays.
Dimon was recently rushed to the hospital for an emergency procedure. On Thursday, after complaining of chest pains, he was advised to undergo a heart surgery to repair an acute aortic dissection. The procedure was successful and JPMorgan co-presidents Daniel Pinto and Gordon Smith claim Dimon is on his way to recovery, CNBC reported. The co-presidents are taking over the tasks of CEO while Dimon is recuperating. In 2014, the 63-year-old CEO was found to have cancer but recovered completely after undergoing two months of chemotherapy.
Dimon's name was linked to as possible treasury secretary under President Donald Trump in 2017. He was a member of Trump's policy forum until it disbanded in August 2017.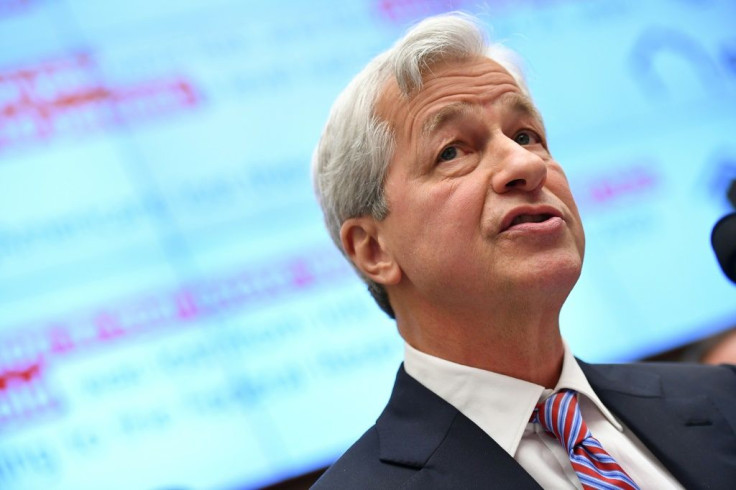 © Copyright IBTimes 2023. All rights reserved.