Jamie Foxx Is Proud Of Daughter Corinne's Success: 'She Was Born Great'
Jamie Foxx admits he sheds tears of joy when he sees the success of his 28-year-old daughter Corinne.
"You cry a little bit every day because in our business – and it's a crazy business – this business is interesting. I try to make people understand [that] it's fortune, it's great, it's a blitz business, but you have to be very careful, especially when it comes to your kids because there's so many different winds that blow," the 54-year-old actor told ET in an exclusive interview ahead of the fifth season premiere of "Beat Shazam," which will drop on May 23.
While her dad is the main host of the show, Corinne acts as the resident DJ of the reality game show. She is also at the helm of her own lifestyle website and online marketplace, Foxxtales. Corinne co-hosts the podcast "Am I Doing This Right?" on Apple Podcasts and is the executive producer of Netflix's "Dad Stop Embarrassing Me!"
Jamie opened up about fatherhood, fame and his relationship struggles with his family in his memoir, titled "Act Like You Got Some Sense," published last year. Despite being a busy father, Jamie said he was grateful for Corinne's success and the lessons she was teaching him.
"We're used to it because we're used to these ill winds that blow, but when your daughter is able to look at it in a different way, she looks at it like she's not overlooking the opportunity," Jamie told the outlet. "She takes it and runs with it and that's what makes you feel, she runs our company. So, to watch her not only behind the scenes [but] in front of the camera... then go, like, I don't want to disturb it. I just want to set up an artist fence that she can stake in and do the best we can to keep the ill winds away."
He added, "My daughter was born great and then gave me passes because I would be out there messing up."
In the interview with ET, Jamie also praised her daughter's attention to detail and the way she gives him advice on how to handle himself in public. "She's got her ear to the ground; to the new era we live in," he said.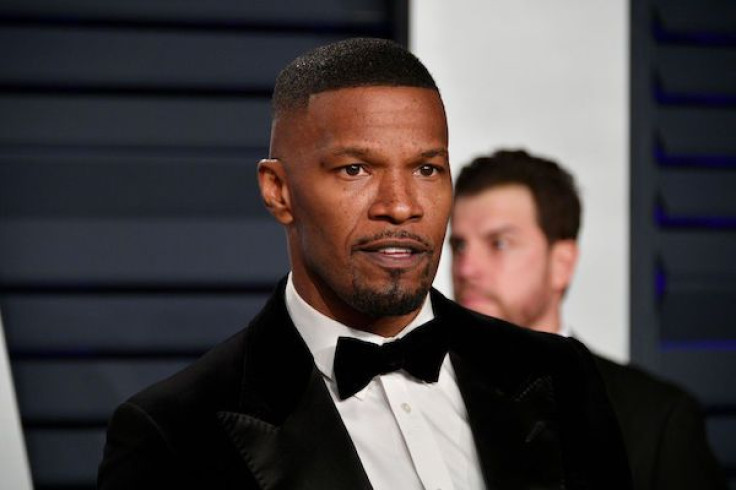 © Copyright IBTimes 2023. All rights reserved.