Jamie Foxx Racist? Actor Faces Backlash After Saying Black People Are Most Talented During 44th NAACP Awards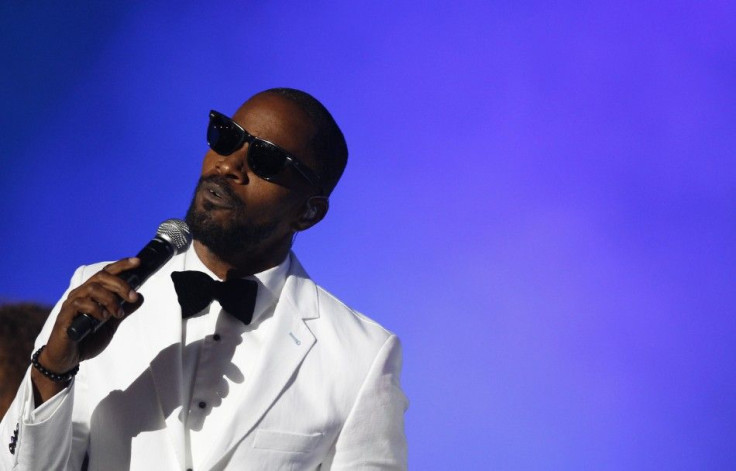 Jamie Foxx is facing backlash after making a comment about black people at the 44th annual NAACP Image Awards.
"Black people are the most talented people in the world," Foxx said, after receiving an award for Entertainer of the Year for his role in Quentin Tarantino's "Django Unchained."
"I, it's, I can't explain it. You can't sit in this room and not watch Gladys Knight sing and go like, 'Golly, what in the world?'"
Conservatives slammed Foxx's comment, citing it as being "racist."
Writer Noel Sheppard of the site NewsBusters stated, "Can you imagine the heat a white actor would get if he said at a nationally televised awards ceremony, 'White people are the most talented people in the world?'
Probably be the end of his or her career."
This is not the first time Foxx has made a statement that was deemed questionable by the media. This past November, Foxx called President Barack Obama "our lord and savior" while presenting at the 2012 Soul Train Awards in Las Vegas, Nev.
"It's like church over here. It's like church in here. First of all, give an honor to God and our lord and savior Barack Obama, Barack Obama," Foxx said.
More recently, in December, Foxx performed a skit on SNL, and mentioned his movie character Django, who is a slave. During the opening monologue, Foxx spoke about his latest role to the audience, saying, "I kill all the white people in the movie. How great is that?"
This infuriated many viewers, such as Jeffrey T. Kuhner of The Washington Times, who wrote an Op-Ed, "Jamie Foxx And the Rise of Black Bigotry," which questions whether Foxx would be able to make such comments if he were white.
© Copyright IBTimes 2023. All rights reserved.