Jamie Lee Curtis Shares New Details About Striptease in 'True Lies': 'No Rehearsal'
KEY POINTS
Jamie Lee Curtis credited director James Cameron for how well her iconic striptease scene in "True Lies" turned out
The "Knives Out" star shared that she was the one who picked the song and choreographed the dance
Curtis said the sequence garnered her the "biggest laugh" she will get in her life
Jamie Lee Curtis recently revisited her striptease in the 1994 movie "True Lies" and shared new details about the filming of the iconic scene.
During her appearance in the latest episode of the "People in the '90s" podcast, Curtis revealed that she filmed the scene — which had her strip down and dance in front of Arnold Schwarzenegger, who played her husband in the action-comedy film — in three days. According to the "Knives Out" star, she was the one who choreographed her dance and performed it in front of the camera without rehearsing.
"The thing that nobody knows: There was no rehearsal, there is no choreographer," the 62-year-old actress was quoted by People as saying, before adding that the film's writer, co-producer and director James Cameron asked her which song she wanted to dance to.
Curtis ended up picking out the song "Alone in the Dark" from John Hiatt's "Bring the Family" album because, according to the actress, it "has this really funky rhythm."
The actress went on to explain that she tapped into her own penchant for dancing at home with "nobody around" while filming the scene. "At one point, Jim walked up and he whispered in my ear, 'If I get a pad, will you let go of the pole?' I said, 'Sure.' So they just wheeled in a little thin mat, on the ground, and we did it again, and I let go," Curtis recalled.
The "Halloween" star then revealed that her steamy dance got her "the single biggest laugh [she] will ever get in [her] life."
"It's because Jim knew that the dance was too sexy; it was too real," Curtis recalled. "It started to actually be good, and he knew he needed to break the spell of what the husband had put his wife through. I think we did two takes where I let go of the pole."
She watched the movie alongside her dad, Tony Curtis, who was "sitting next to me, in Westwood, at the big Fox Theater there." She remembered how quiet they were until the director laughed.
"Thousands of people - and you know, it gets really quiet during that sequence, because it's a little sexy. Then when [Helen] falls and then gets back up, oh my God," she added. "The place, it was a huge … because you're anxious. Then the laugh, and it's all Jim. To his great credit, it's all him. He knew, it's a comedy. It's a comedy."
In the same interview, Curtis spoke about being a child of movie stars, Tony and Janet Leigh. According to her, she watched her parents getting facelifts and neck lifts and witnessed the ups and downs of their careers.
"I watched their work diminish, I watched their fame not diminish. And the contradiction of a lot of fame, but not a lot of work, is really hard to navigate for people," she explained. "Very hard to be famous but not be doing the thing that made you famous. And that for the rest of your life, you're famous for something you did a long time ago, and you chase that attention."
After landing her breakout role in "Halloween" in 1978, Curtis has maintained steady film and TV work throughout her career.
"I wanted to be mindful, as the daughter of stars," she explained. "And so, I was hedging my bets, 'cause I don't want to be the person pining away for work and not getting it. It's humiliating and it's a hard business. It's all about what you look like."
Curtis' next movie "Halloween Kills," the latest sequel to the "Halloween" franchise, will be released on Oct. 15.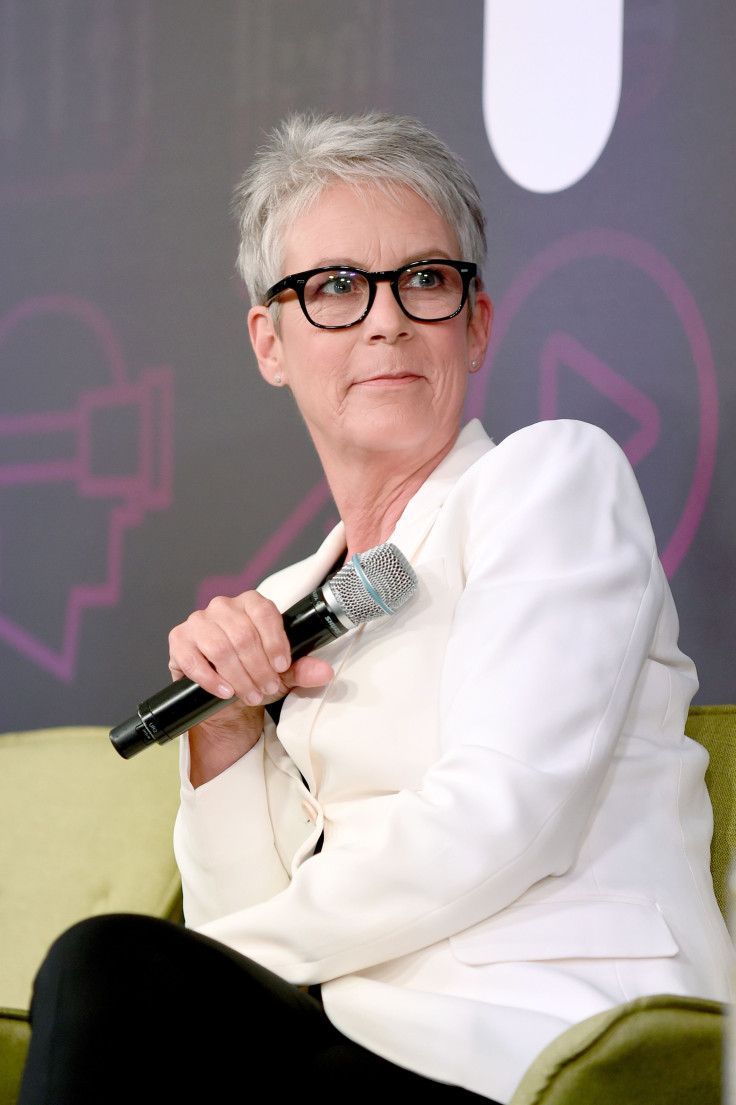 © Copyright IBTimes 2023. All rights reserved.