Jamie Lynn Spears Remembers Almost Losing Daughter Maddie Aldridge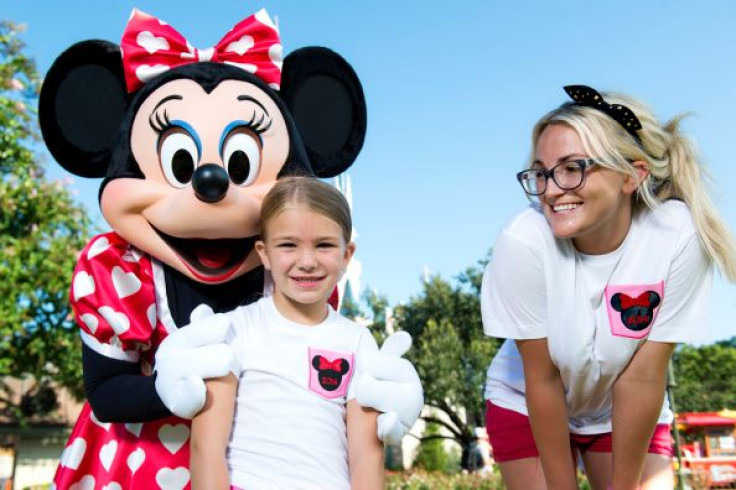 Jamie Lynn Spears recently remembered the accident that almost took her daughter Maddie Aldridge's life in February.
On Monday, Britney Spears' daughter shared a photo of her daughter together with the two people that saved her life. The snap was taken on Maddie's 9th birthday last June 19.
According to E! News, Maddie was riding an ATV in Kentwood, Louisiana when the vehicle toppled over and submerged the young girl into the water. Maddie was submerged in the water for a couple of minutes and became unconscious. She was later on airlifted to a nearby hospital.
Five days after the incident, Maddie checked out of the hospital and has been doing well since then. She also didn't show any signs of neurological damage despite being in a coma, according to People.
A friend of the Aldridge family told the publication at that time, "No one knew until she woke up what was going to happen. The doctors did a lot of tests before she woke up, and it was encouraging, but still – no one knew for sure. Everyone was really worried because they didn't know how bad the brain injury was. They didn't know if she was going to recognize them or if she'd ever be the same."
"When she woke up, they said that it was obvious that she recognized them all. Everybody was crying because it was such a miracle," the source added.
Shortly after Maddie's accident, Spears' sister and other family members publicly asked for prayers for the little girl.
"Everyone knows this was a God thing. It could have gone either way; they almost lost her. But God wasn't ready to take her back… She's getting stronger, and they have Maddie back and that's all that matters," the source added.
Meanwhile, Spears has been uploading photos on her Instagram account as part of her "12 Days of JLS" hashtag. All pictures will be shared until Christmas Day, and Spears' first photo was of her and Maddie. According to the former child star, her daughter is her biggest blessing to date.
© Copyright IBTimes 2023. All rights reserved.