Watch Jamie Lynn Spears Pull Out Knife To Stop Fight; What Happened? [VIDEO]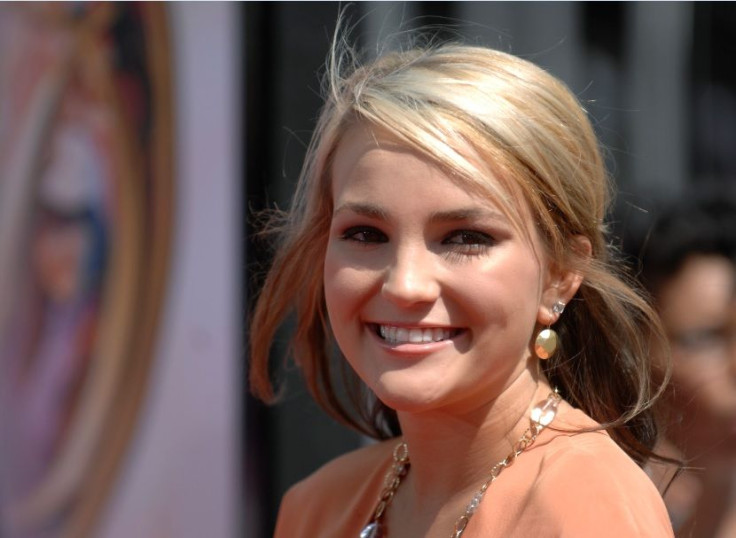 Don't make Jamie Lynn Spears mad. The former "Zoey 101" apparently waved a knife around to stop a brawl inside a Louisiana eatery, security footage posted by TMZ shows. Spears, 23, can be seen wielding a huge blade after a fight broke out at the Pita Pit in Hammond last month.
Unfortunately, there isn't any sound in the security video, but JSL -- the mother of a 6-year-old daughter -- can be clearly seen going behind the counter at the Pita Pit to grab a knife in an apparent effort to break up the fight. At one point, it appears that the employee tries to get Spears to put the knife down, but when he steps away from the counter, she confronts the people who are fighting. TMZ also adds helpful red arrows -- along with a "ding" noise -- to alert viewers where Spears is during murky parts of the footage.
Britney's kid sister was trying to be a "peacemaker" after a female friend of hers was caught in the middle of the fight, TMZ wrote. Spears is able to pull her friend out of the scuffle and then wields the 7-inch blade when the brawl continues. The threat -- and whatever verbal assaults Spears might have issued -- apparently did the trick, because the guys stopped fighting and Spears did not cut anyone.
Spears, who is active on Twitter, did not apparently post about the fight when it occurred a few weeks ago. She also remained mum after the video footage of the altercation surfaced. Instead, she posted a picture of green tea and shared a photo of her "very healthy" dinner from the night before. Spears posted the same pictures on Instagram and didn't seem to address the knife- wielding drama there either.
Check out the video below, courtesy of TMZ:
Follow me on Twitter @mariamzzarella
© Copyright IBTimes 2022. All rights reserved.
FOLLOW MORE IBT NEWS ON THE BELOW CHANNELS