Jane Lynch On Cory Monteith Death: He Didn't Live 'One Day Unlived'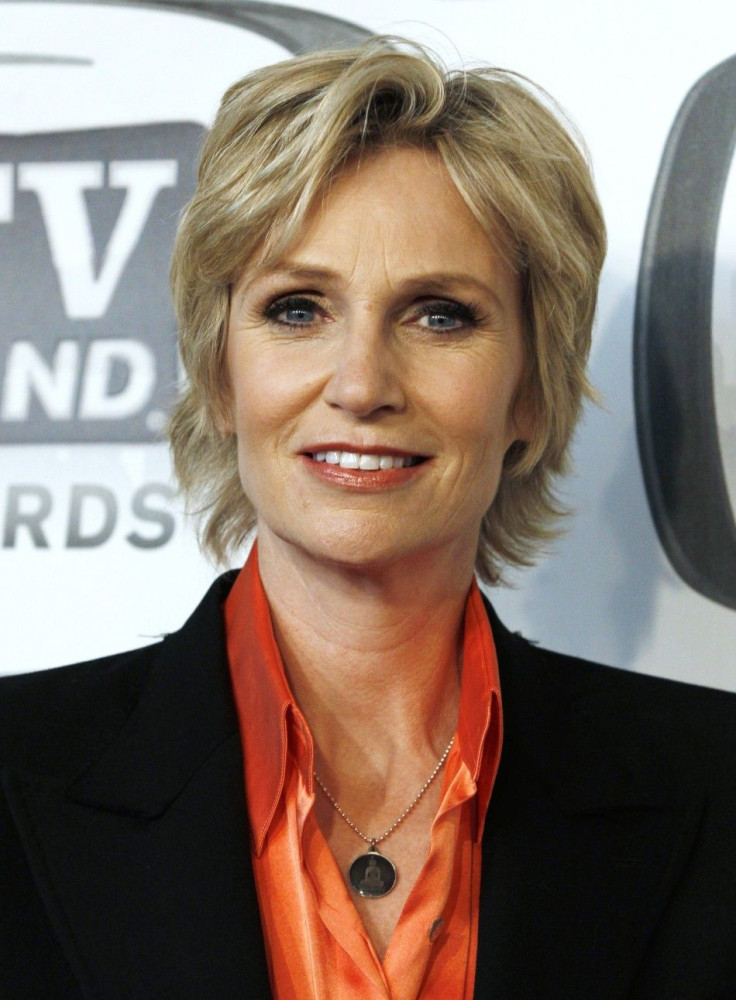 Jane Lynch, speaking out on the shocking death of her "Glee" co-star Cory Monteith from heroin and alcohol, told Jay Leno of "The Tonight Show" the young heartthrob didn't leave "one day unlived."
"I don't think he left one day unlived," Lynch somberly said, according to Us Weekly. "He was a real bright light in our family. We've lost a really great guy." She was on Leno to promote her new show "Hollywood Game Night," but she couldn't help reflecting on Monteith.
"Cory had one of the biggest hearts, a real bright light. He was one of those guys. He knew he was breathing rarefied air -- the gift that this wonderful show gave us," Lynch said as she fought back tears. The 53-year-old actress played Coach Sue Sylvester alongside Monteith's endearing Finn Hudson character, who was a singing athlete.
"He was one of those guys who was always aware that it was a gift. He was quite generous and one of those adventurous types of people who would -- he'd fly to Mexico, he'd throw parties for his friends," Lynch added.
The "Glee" star's body was found in a Vancouver hotel room Saturday. A few days after his tragic passing the British Columbia Coroners Service confirmed that he died of "mixed drug toxicity, involving heroin and alcohol." He was cremated on Tuesday.
His girlfriend Lea Michele has asked for privacy through her representative. "Lea is deeply grateful for all the love and support she's received from family, friends, and fans. Since Cory's passing, Lea has been grieving alongside his family and making appropriate arrangements with them," the rep said, according to celebrity blogger Perez Hilton.
"They are supporting each other as they endure this profound loss together. We continue to ask the media to respect the privacy of Lea and Cory's family."
© Copyright IBTimes 2023. All rights reserved.