'Jane The Virgin' Star Gina Rodriguez Says Being Latin-American Is An 'Extra Delicious Gift'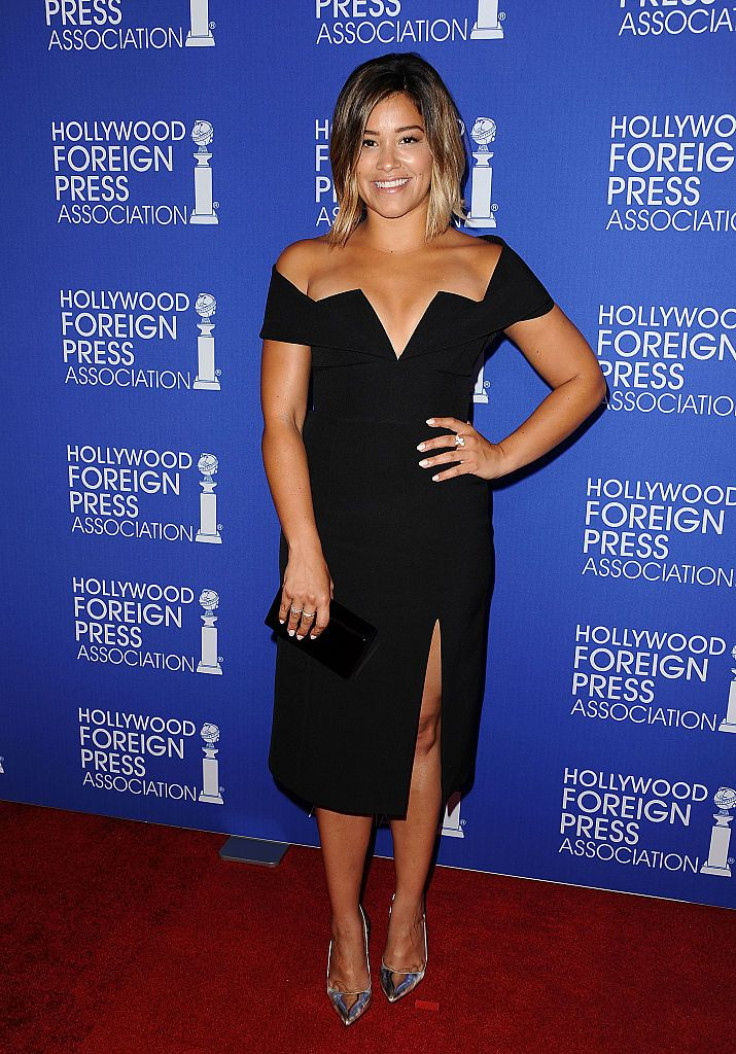 Gina Rodriguez, the main star of The CW show "Jane the Virgin," is extremely proud to be Latin-American because she believes both cultures offer her a lot of exciting things - not to mention delicious food!
"I love being able to represent both cultures. I was lucky enough to be born with both. I eat hamburgers and hot dogs, I eat arroz con gandules. My grandmother speaks Spanish, my professors speak English. It's this extra delicious gift that I have," she told Latina Magazine.
Rodriguez loves how Latinas are constantly helping each other out, not just in the entertainment industry, but also in every other aspect of their lives.
"We are definitely helping one another. One thing that I love about Jewish culture is that anthill effect. Every ant brings food to the anthill and everybody eats. Sadly our culture has been living the crab-in-the-barrel effect. We're so afraid there isn't enough room for all of us that we fight to get to the top," she said.
But Rodriguez said Latinos and Latinas need not do that anymore because "there's room for all of us." She continued, "We're stronger in numbers. As Latinos, we put [President] Barack [Obama] in office. We could do the same in making sure that Donald Trump doesn't get in office. We are that strong."
Earlier, Rodriguez said that her character Jane is such a good role model to young girls because she always strives to do the right thing, even if things get difficult.
"Jane is so honest and patient and kind and always wants to give and is so family-oriented. She is who I ultimately desire to be like. [Showrunner] Jennie [Snyder Urman] has written this girl who is so strong, even in her faults; she's always trying to work harder," she told New York Magazine.
But according to Jenna Ortega, the actress who portrays the young Jane for the show, Rodriguez is actually the one who deserves praise. Ortega told Bustle that she feels privileged to work with the show's star because she always learns a lot from her. "She is one of the sweetest people you will ever meet and I think she's a great role model for young Latinas like me," she said.
"Jane the Virgin" Season 3 will premiere on Monday, Oct. 17, at 9 p.m. on The CW.
© Copyright IBTimes 2023. All rights reserved.