'Jane The Virgin' Star Justin Baldoni Back To Work With Gina Rodriguez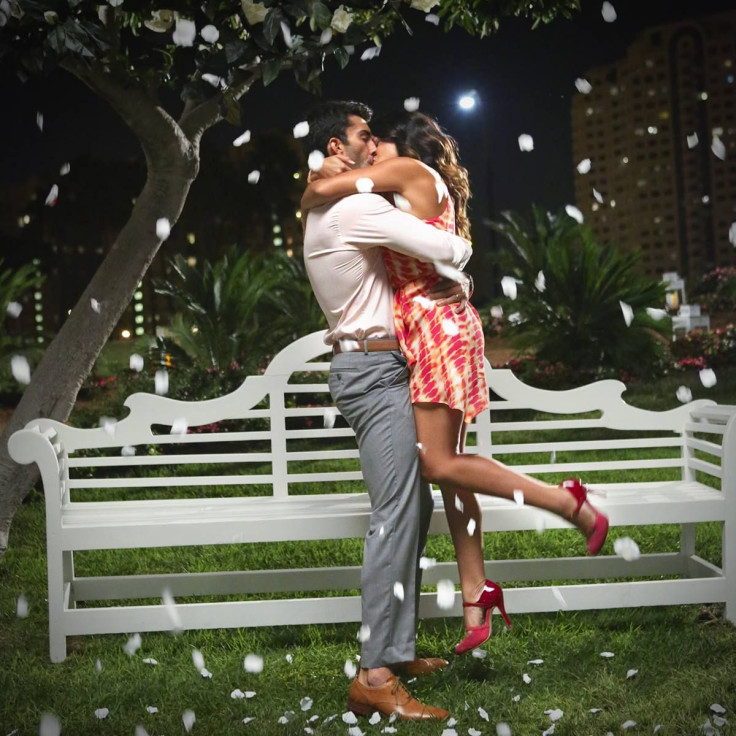 The cast of "Jane the Virgin" Season 4 are back at work, and Justin Baldoni, who plays hot hotelier Rafael Solano (Justin Baldoni), seems to have a lot of scenes with Gina Rodriguez.
Rodriguez plays Jane Gloriana Villanueva, who is learning how to love again after losing her husband, Michael Cordero (Brett Dier). Many fans are hoping that she will get back together with Rafael, since they shared a sizzling romance back in Season 1.
They stayed together until Season 2, when Jane finally chose Michael and married him. For his part, Rafael taught himself to move on, and has enjoyed one relationship after another. In Season 3, he even found himself falling back in love with his ex-wife Petra (Yael Grobglas).
Still, his feelings for Jane remain present. Whatever realization Rafael comes to, the introduction of Jane's first love Adam (Tyler Posey) is going to put their union to a screeching halt.
Executive producer Jennie Snyder Urman told Entertainment Weekly that Jane can't escape Adam, especially since they're going to work together. "He's an illustrator of comic books and graphic novels," she said. "He's the same age as [Jane], but their lives have gone in such drastically different paths that it feels like they're almost living different lives."
Urman added that their relationship is going to be pretty interestng since they are both artists and they have a different approach in life. "Jane's never dated an artist since she's decided that she was an artist… I think that will be fun to see how Jane fits into his world," she said.
As exciting as the new season sounds, fans will have to do with a shortened season. Seasons 1 and 2 have 22 episodes each, while Season 3 has 20 episodes. According to TV Line, Season 4 will only have 17 episodes.
Sources say that the decision to trim down the number was made by Urman, who earlier lamented about their "gruelling" production schedule. "I think six [is perfect] for us," she said. "I could knock out six excellent episodes."
"Jane the Virgin" Season 4 will return to the CW on Oct. 13 at 9 p.m. EDT.
© Copyright IBTimes 2023. All rights reserved.