Jason Mendez Drove Car Over Family Of 8 After Altercation, Killing 1
A woman was killed after an angry driver intentionally mowed down a family of eight in Garnerville, New York, on Wednesday afternoon, police said. The driver, who also had a gun, ran over the family after a dispute outside a 7-Eleven store.
"The suspect then reversed the vehicle and drove forward again, striking the family members for a second time," the police said.
When police approached the driver, he refused to drop the gun he was holding. Officials then used a Taser and arrested him at gunpoint. The suspect was later identified as 35-year-old Jason Mendez of Washingtonville, New York.
Police said the family included a 32-year-old woman, a 35-year-old man and their six children. While the woman succumbed to her injuries in the hospital, the father along with a 2-year-old child were taken to Westchester Medical Center with serious injuries. The other victims, aged between one and 10, were being treated at Montefiore Nyack Hospital, NBC New York reported.
Addressing reporters at the scene, Captain Martin Rund of the Haverstraw Police Department said, "They were taken to the hospital. We don't know the extent of the injuries but you can see the damage to the front of the store. Some of the injuries could be extensive," the New York Daily News reported.
Police said the argument was between the father and Mendez about smoking near the children, News 12 Westchester reported.
Witnesses said they saw a woman lying on the ground who looked seriously injured.
"The baby was crying, and there was like an 11-year-old girl that came out, and she was with her father out here, and the father was going ballistic wanting to know where the guy was," witness Cindy Schnalzer said.
"I heard the father, he was telling the cops, 'I told him not to blow smoke in front of my kids,'" she added.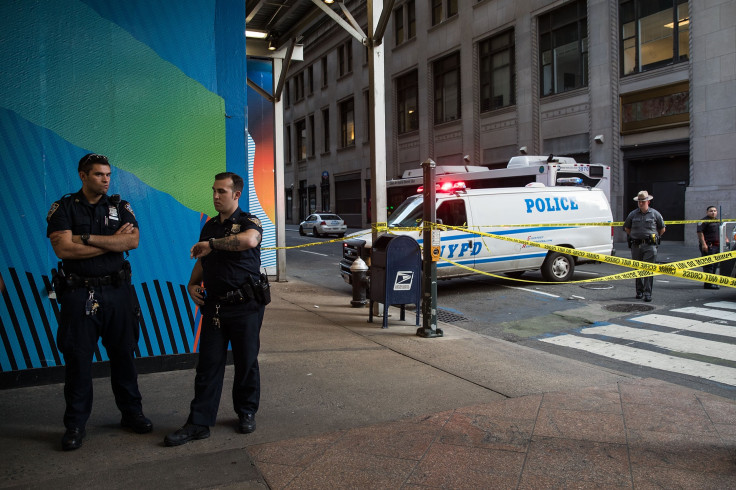 Mendez was charged with second-degree murder and seven counts of "second-degree attempted murder." He refused to speak to reporters while being taken into the courthouse in handcuffs. His attorney, however, said Mendez lost his job a week ago.
"The investigation is still ongoing and it is anticipated that several additional charges will be filed," Haverstraw police said in a Facebook post.
The department also thanked the responding police agencies for assisting them in "this tragic incident."
"Additionally, the Town of Haverstraw Police Department would like to thank the Haverstraw Ambulance Corps, Rockland Mobile Care, and the various other EMS agencies and personnel who responded to assist in the care for the victims of this tragic incident," the post said.
© Copyright IBTimes 2023. All rights reserved.