Jason Momoa Confirms 'Aquaman 2' Filming Starts In July
KEY POINTS
Jason Momoa revealed he wrote the first draft of "Aquaman 2"
Momoa said he is "pretty happy" with the cast
The movie is slated to release on Dec. 16, 2022
Jason Momoa has confirmed that he will begin filming the highly anticipated movie, "Aquaman 2" this July. Momoa made the announcement during his appearance on "The Drew Barrymore Show" Tuesday.
The 41-year-old actor surprised the host Drew Barrymore when he revealed that the idea for the sequel of "Aquaman" was originally pitched by him.
"After we ended the first one I went in with my writing partner and we dreamed up the second one and we went in and pitched the idea," Momoa told Barrymore. "The best thing I can give you is that I love it so much that I participated in the writing of it."
"And so, we did the first treatment and then James and our original writer David finished it off. And all of our hearts are in it," he added. "Instead of just like getting a script and doing that, you are 100% being encouraged by your director and co-writers."
"So that's exciting for me and I'm excited to go over there. I leave in July and we start filming," he revealed. Barrymore jokingly said, "Maybe you really are Aquaman" and the audience started laughing.
Momoa, who joined the interview virtually, also noted that he is "pretty happy" with the cast of the movie. The sci-fi action movie stars Amber Heard, Patrick Wilson, and Nicole Kidman in key roles.
Barrymore further said, "You're in Marine biology, you go to Hawaii to visit your dad, you get spotted, you get pulled from your focus, and eventually you get to Aquaman. So maybe it was all meant to be."
The host also asked if the actor followed the "fake it until you made it" concept and lied occasionally. Momoa admitted that he lied to the casting people to land into the "Baywatch" role.
"When we came in, they're like, 'Well, do you have any modeling or acting experience?' And I was like, 'Oh, yeah, yeah. I did Louis Vuitton. I did some of the Gucci.' And so, basically, I just made up a bunch of stuff. ... Back then, you couldn't really look it up!"
Last month, "Aquaman 2" actress Amber Heard revealed she has been training for the sequel and teased fans about the commencement of filming. The movie is slated to release on Dec. 16, 2022.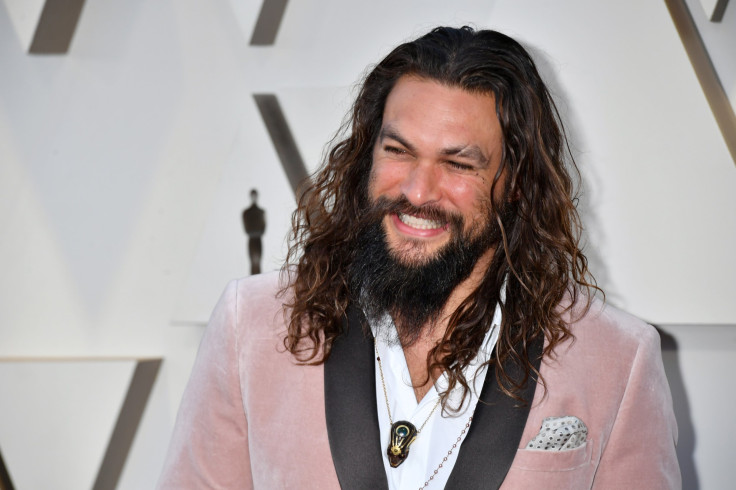 © Copyright IBTimes 2023. All rights reserved.