Jay Cutler Shading Ex Kristin Cavallari By Hanging Out With Fired 'Very Cavallari' Star?
KEY POINTS
Jay Cutler shared a video of him having a drink with Shannon Ford
His estranged wife Kristin Cavallari fired Ford from her jewelry company during "Very Cavallari" Season 1
Cutler's followers speculated that he may have been throwing shade at Cavallari with his post
Jay Cutler surprised fans when he revealed that he has been hanging out with Shannon Ford, whom his estranged wife Kristin Cavallari fired on "Very Cavallari."
On Saturday, Cutler took to Instagram to share a video of him enjoying a drink with Ford and his good friend Mark "Chuy" Block at 167 Raw in Charleston, South Carolina. "Oysters and wine," he captioned the clip.
Knowing Ford and Cavallari's history, some of his followers felt that Cutler was shading his estranged wife with the post. "THIS IS DRAMA," an Instagram user wrote.
"That is some shade to Kristin hahaha!" one wrote. "Stir that pot Jay. Stir that pot," another commented.
"The collaboration we've all been waiting for," a netizen said, while another wrote, "Jay savage."
"Jay stirring the pot, this is probably going to cause so much drama," a follower wrote.
Ford appeared on "Very Cavallari" Season 1 after she was hired as head of social media for Cavallari's jewelry company.
Cavallari initially had a good relationship with Ford, but arguments over the latter's alleged poor job performance eventually led to a breakdown of their friendship. At one point, Ford made a huge mistake when she forgot to add a clickable link for customers to a newsletter sent out to promote a new line of products.
Cavallari eventually fired Ford after the latter allegedly ignored emails multiple times and "singlehandedly" cost the company money.
Meanwhile, Cutler and Cavallari announced their split in April. The TV personality accused the former NFL quarterback of "inappropriate marital misconduct" and cited "irreconcilable differences" as grounds for their divorce. She also demanded child support and requested for Cutler to pay for their children's health insurance and health-related expenses, including dental and eye care.
A number of fans were not surprised by their separation, with some sympathizing with Cutler.
"Sorry to hear that. He is a great man and father. You are a party girl and he is a realist. My heart goes out to Jay," one netizen commented on Cavallari's post announcing the split.
"This is not surprising at all. They are complete opposites. Jay is content with staying home and spending time with his family while Kristen was always too worried about the show, her business and her friends," another wrote.
"Sadly, saw this coming. He can do so much better someone who worships him not uses him as a door mat sad for everyone involved esp the kids," a third user commented.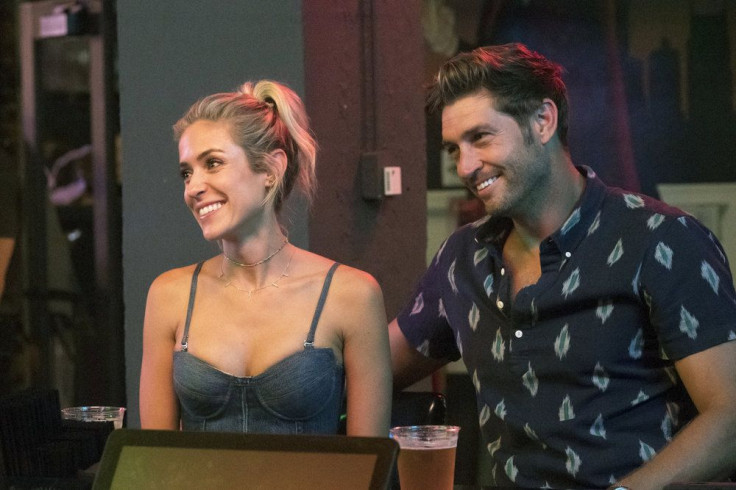 © Copyright IBTimes 2023. All rights reserved.