JAY-Z Speaks About Life And Marriage With Beyoncé, Says Relationship Was Not 'Totally Built' On Truth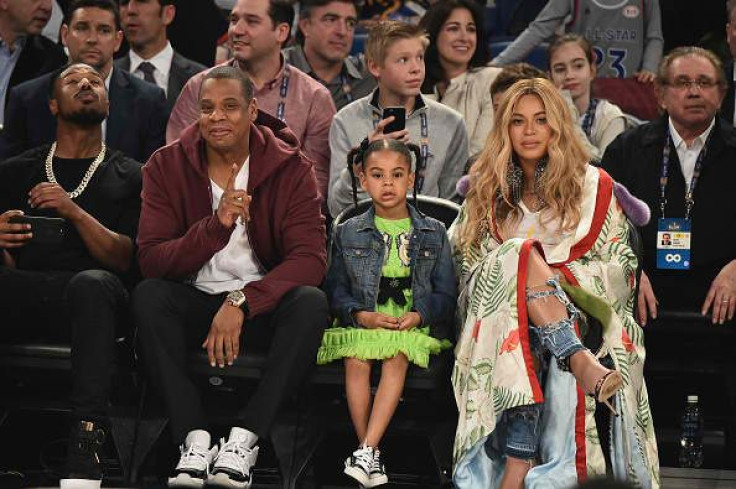 JAY-Z and Beyoncé's marriage has its fair share of ups and downs.
On Monday, Tidal released a documentary featuring the "La Familia" singer with Chris Rock, Jesse Williams, Will Smith, Kendrick Lamar, Anthony Anderson, Aziz Ansari and more as they openly talk about love, relationship and dating in public. JAY-Z reflected on his almost 10-year marriage with Beyoncé and shared another personal piece.
READ: Names of JAY-Z and Beyoncé's twins revealed
"This is my real life. I just ran into this place and we built this big, beautiful mansion of a relationship that wasn't totally built on the 100 percent truth and it starts cracking," JAY-Z said, E! News reported. "Things start happening that the public can see. Then we had to get to a point of 'OK, tear this down and let's start from the beginning.' It's the hardest thing I've ever done."
The couple re-examined their marriage when he got into an elevator fight with the "Lemonade" singer's sister Solange Knowles. The family issued a statement drawing the curtain on their private affairs. Also, he recalled one time when he begged the "Halo" singer to just stay with him.
"I was on a boat, and I had the best time," JAY-Z explained. "I was like, 'Man, this is great.' Then she had to leave. I was, like, crushed. 'Man, I don't even feel like this. What is happening to my body right now?' I don't even feel like this. Did I just say, 'Don't leave?'"
The power couple realized that honesty is necessary to keep their marriage. The "Brooklyn Go Hard" rapper added that his wife listened to his album "4:44" before it was released.
Just last month, Beyoncé and JAY-Z welcomed their twins Rumi Carter and Sir Carter. The names of the newborns were inspired by the 13th-century Persian poet named Jelaluddin Rumi and one of his most popular quotes which say: "Bring the pure wine of love and freedom. But sir, a tornado is coming. More wine, we'll teach this storm a thing or two about whirling."
While their marriage is getting better, the JAY-Z was involved in a controversy involving Kanye West, whom he allegedly attacked in his new song. The two rappers were allegedly feuding due to West's financial dispute against his company, Tidal.
It was later learned that the issue sprang from the "Gold Digger" rapper's tirade against Beyoncé and JAY-Z in his Sacramento concert on Nov. 19. West is determined to leave Tidal despite his exclusive contract with the streaming services.
What's your take on JAY-Z's new revelations about his marriage with Beyoncé? Share your thoughts below.
© Copyright IBTimes 2023. All rights reserved.