Eric Benét Responds After Jay-Z Raps About Him While Seemingly Admitting To Cheating On Beyoncé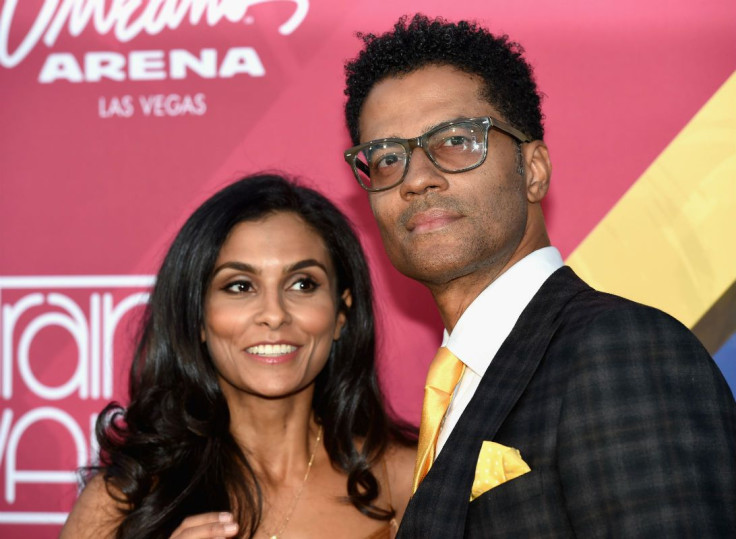 He may have famously cheated on Halle Berry more than a decade ago, but that doesn't mean Eric Benét is okay with his name being used to describe Jay-Z's regrets over allegedly cheating on Beyoncé.
The singer, 50, took to Twitter to respond after Jay-Z dropped his "4.44" album on Friday with the song "Kill Jay Z," which included a lyric using Benét's name, and the fact that he famously cheated on Berry in the early 2000s. The lyric seems to indicate that the rapper was admitting to cheating on his wife.
Read: What Did Beyoncé And Jay-Z Name Their Twins?
"You almost went Eric Benét/ Let the baddest girl in the world get away/ I don't even know what else to say/ N---a, never go Eric Benét," Jay-Z raps in the song.
In his response, Benét clapped back to the lyric, referring to his current wife, Manuela Testolini, and saying he already had the "baddest girl."
"Hey yo #JayZ! Just so ya know, I got the baddest girl in the world as my wife... like right now!" He wrote.
According to Us Weekly, Benét famously cheated on Berry in the early 2000s, admitting he slept with as many as 10 other women while they were married. He then checked into a 35-day sex-addict rehab program before the couple called it quits and divorced in 2005.
As for Jay-Z, the rapper has never publicly admitted or addressed the allegations that he cheated on his wife, which came after she sang about a cheating man on her visual album "Lemonade" in 2016, until now.
Read: Jay-Z Raps About Beyoncé, Blue Ivy, The Twins And More On "4:44"
However, several songs on his new album seem to address the rumors and be a response to what she sang about, and show the rapper allegedly not just confessing to what happened, but also owning up to the mistakes he made and apologizing for them.
Besides dropping Benét's name in the track, Jay-Z also indicated that having their first daughter together, Blue Ivy, was what changed him and made him finally see what he might have missed out on if the cheating continued.
"I apologize/Often womanized/Took for my child to be born to see through a woman's eyes," he raps. "I suck at love... It took too long for this song/ I don't deserve you. …'You did what with who?' What good is a ménage å trois when you have a soulmate? 'You risked that for Blue?'"
After Beyoncé's album was released in 2016, several names were floated as being the potential women Jay-Z might have cheated with. Among them were Rita Ora and Rachel Roy, though neither woman was ever confirmed as being who he cheated with.
It seems like outside of discussing the situation in their music though, things haven't been dramatic for the couple. Not only did they welcome their daughter Blue Ivy in 2012, but they also welcomed their twins together in June of this year.
It has not been officially confirmed by either one of them, but they reportedly named the little boy and girl Sir and Rumi.
© Copyright IBTimes 2023. All rights reserved.