JAY-Z's '4:44' Album Title Inspired By Solange Knowles Elevator Attack? [PHOTO]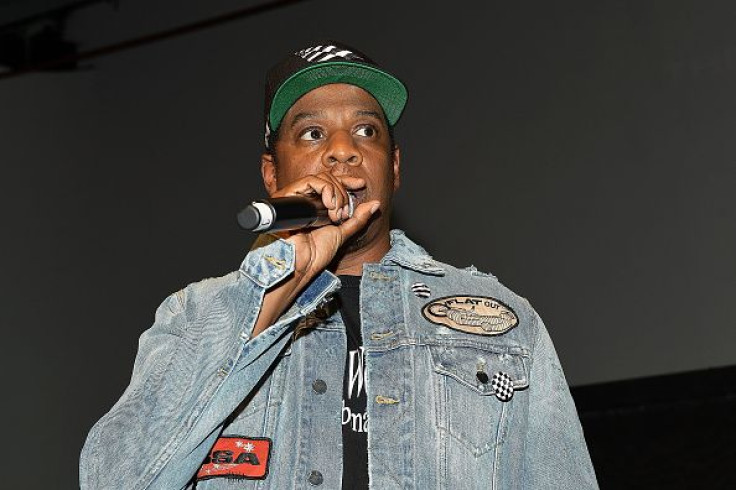 Solange Knowles' 2014 altercation with JAY-Z may have inspired the rapper to give his latest album the title "4:44." A new fan theory has suggested that the numbers 444 may have a connection to the night his wife Beyoncé's younger sister attacked him in an elevator.
Fans started speculating on the connection after a social media user pointed out on Twitter that the address of Le Bain is 444 West 13th Street. Le Bain is the rooftop bar of the New York City hotel where Solange, 31, hit and kicked the 47-year-old rapper after the 2014 Met Gala. "I'm at The Standard where Solange beat Jay-Z's [expletive] in the elevator. THE ADDRESS IS 444. I AM SHOOK," the fan wrote on Twitter on Wednesday, July 26.
READ: Beyoncé And Jay Z To Buy $100 Million House With $1 Billion Net Worth
Though the similarities between the album title and address may just be coincidental, JAY-Z touches on his feud with Solange in "4:44's" opening track, "Kill Jay Z," Us Weekly noted. "You egged Solange on / Knowin' all along all you had to say you was wrong," he raps.
The real reason why Solange attacked JAY-Z on that May 2014 night has yet to be revealed, but all three parties involved in the altercation have since addressed it. JAY-Z, Solange and Beyoncé, 35, released a statement after security camera footage of the elevator attack spread online, calling the fight an "unfortunate incident." They added that they had "moved forward as a united family."
Beyoncé also alluded to the fight in the 2014 remix of her track "Flawless," in which she sings, "We escalating, up in this bitch like elevators / Of course sometimes [expletive] go down when it's a billion dollars on an elevator."
Aside from his 2014 altercation with Solange, JAY-Z also addressed his marital troubles with Beyoncé in his latest studio album. In the "Footnotes" for his album title track, the rapper got candid about his nearly decade-long marriage to Queen Bey and the problems that have tested their relationship.
"This is my real life. I just ran into this place and we built this big, beautiful mansion of a relationship that wasn't totally built on the 100 percent truth and it starts cracking," he said of his marriage (as quoted by E! News).
JAY-Z explained that starting over in their relationship had been a harrowing process. "Things start happening that the public can see. Then we had to get to a point of 'OK, tear this down and let's start from the beginning.' It's the hardest thing I've ever done," he shared.
JAY-Z added that he realized honesty was needed for them to be able to fix their marriage, so he had his wife listen to "4:44" in its entirety prior to its release. "We've been in that space where we just got to the place that in order for this to work, it can't be fake—not once," he said. "I'm not saying it wasn't uncomfortable because obviously it was, but because we've been doing it for so long it was less uncomfortable."
© Copyright IBTimes 2022. All rights reserved.
FOLLOW MORE IBT NEWS ON THE BELOW CHANNELS