Jeans For Sale: Oldest Unworn Levi's Are Worth Thousands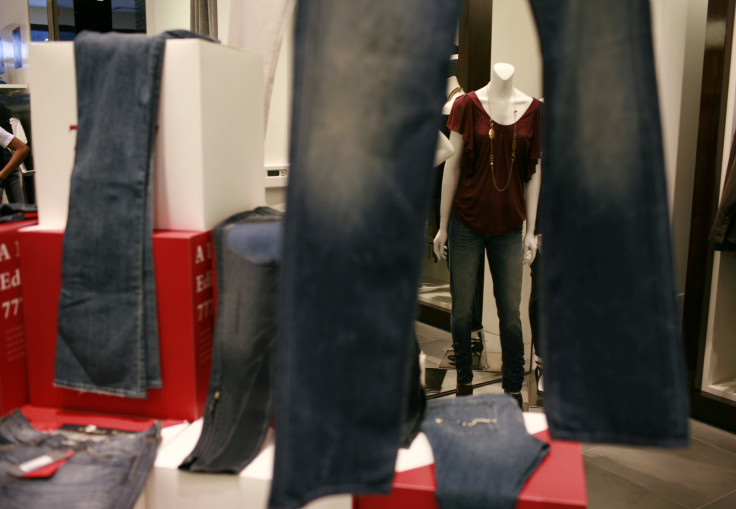 Denim has been a major staple in modern American clothing, and about 96 percent of U.S. consumers own a pair of jeans, according to Statistic Brain. So it might not be entirely shocking to find out that what could be one of the oldest pairs of unworn jeans in the world would fetch a hefty price.
One particular pair of Levi's denim jeans that date back to 1893 could be the oldest unworn denim pants, Fox Business reported Thursday.
The 'extra-vintage' pair of pants belong to Jock Taylor, a man who said his great-great-grandfather might have owned the jeans. Taylor found the denim garment in a family truck. The pants showed their signs of age from the rivets and suspender buttons. Denim did not receive belt loops until after the 1920s and the rivets on the jeans remained uncovered (Rivets were later covered with denim by the major jeans manufacturer in 1937).
Read: Can Tight Clothes Hurt You? Skinny Jeans, High Heels And Fluffy Coats Cause Back Pain
Taylor's story was scheduled to air next Monday evening at 9:30 p.m. EDT on Fox Business Network's new episode of "Strange Inheritance."
Since the discovery, Levi's has apparently offered Taylor a large sum for the jeans —$50,000. Taylor hopes they'll offer a better price.
"Vintage denim can be worth thousands of dollars," a vintage jeans dealer Brit Eaton told the publication. "Finding Levi's pre-1900 is a massive rarity. That's the Holy Grail."
Levi's can be credited with producing the first pair of jeans. Levi Strauss came to the U.S. in 1853 during the Gold Rush years. The Bavarian immigrant settled in San Francisco where he opened a dry goods store. A tailor named Jacob Davis partnered with Strauss in 1872 to produce and patent a pair of original working pants, riveted for endurance. The pants would be made from "brown cotton duck and true blue denim." Thus, denim was born.
© Copyright IBTimes 2023. All rights reserved.
FOLLOW MORE IBT NEWS ON THE BELOW CHANNELS