Jeff Bridges Cancer Diagnosis: Actor 'Profoundly Grateful' For Support From Family, Friends
KEY POINTS
Jeff Bridges has been diagnosed with lymphoma
The actor said on Twitter that he has already started getting treatment
Bridges also encouraged fans to vote in the election
Oscar-winning actor Jeff Bridges announced Monday that he has been diagnosed with lymphoma.
The 70-year-old actor revealed his cancer diagnosis on his official Twitter account by quoting his iconic "The Big Lebowski" character, The Dude.
Bridges said he has a great team of doctors helping him and has already started getting "treatment" for the life-threatening illness. The "Hell or High Water" star also promised to keep fans updated about his condition.
"As the Dude would say, New sh—has come to light. I have been diagnosed with lymphoma. Although it is a serious disease, I feel fortunate that I have a great team of doctors and the prognosis is good. I'm starting treatment and will keep you posted on my recovery," Bridges tweeted.
In a second tweet on the same thread, Bridges said that he is grateful to have his family and friends by his side during this time. He also thanked his supporters and reminded them to vote in the upcoming presidential election.
The actor did not provide any additional details about his diagnosis.
Bridges received messages of support from peers and fans following his announcement.
"You're a fighter. You can beat this," George Takei commented on his post.
"Oh my. Man. My prayers are with you my friend. Sending love and a big hug. xo," Rosie Perez wrote.
"Keeping the faith with you love!" Rosario Dawson wrote.
"I'm sure one of the only things we could ALL agree on as a planet is that we ALL wish you well Jeff Bridges. sending you positive vibes man," Sean Maguire posted.
Bridges is one of Hollywood's most iconic actors and has been working in the industry for four decades. He appeared in movies such as "The Last Picture Show" (1971), "Fat City" (1972), "Bad Company" (1972), "Cutter's Way" (1981), "Seabiscuit" (2003), "Iron Man" (2008), "Crazy Heart (2009), "True Grit" (2010) and "Hell or High Water" (2016).
Bridges has been nominated for an Academy Award on seven occasions. He won the golden statuette for his impeccable acting in Scott Cooper's "Crazy Heart."
Apart from being nominated at the Oscars, Bridges has also received multiple nominations at the Golden Globes, BAFTAs and Independent Spirit Awards.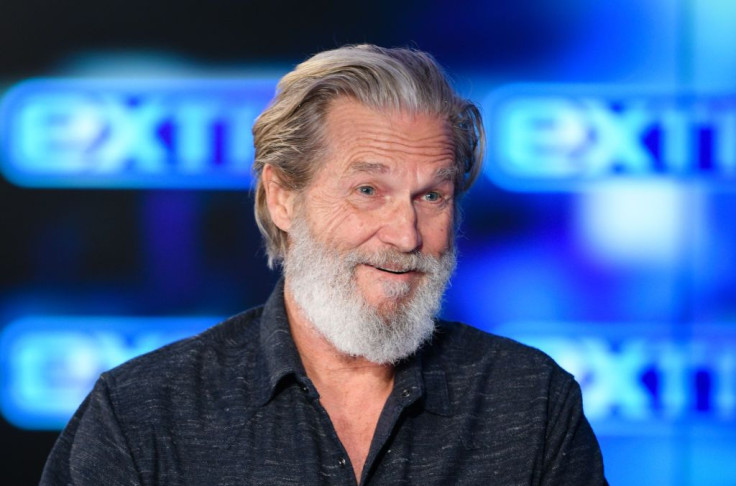 © Copyright IBTimes 2023. All rights reserved.