'Jelena' Reunion: Justin Bieber And Selena Gomez Seen Together, Couple Engage In PDA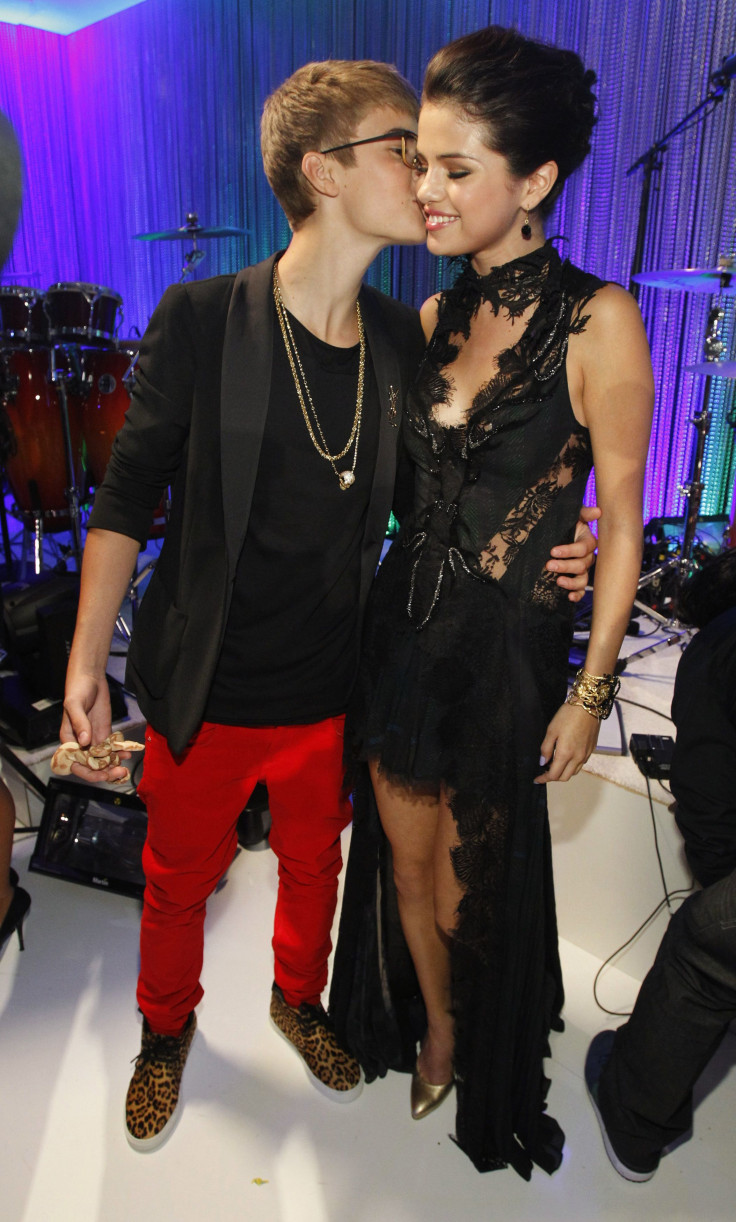 Are they back together again? No one is ever going to know the true relationship status of Canadian pop star Justin Bieber and his on-and-off girlfriend Selena Gomez. Just when the Beliebers and Selenators had given up on the hopes of their reconciliation, the two were pictured together.
Bieber, 21, hung out with Gomez at the Montage Hotel in Beverly Hills, California, last week, Hollywood Life is reporting, backed by a video clip of the two. The clip shows a shirtless Bieber walking ahead of Gomez in the hotel's pool area. Gomez is seen following Bieber into the hotel.
In the picture posted by the website, Gomez, 22, is seen in her casual look, with her hair tied up on top of her head in a ponytail. She wears a huge black T-shirt, which the website speculates may belong to Bieber. The website also quotes an insider as saying the "Heart Wants What It Wants" singer was also spotted keep her sometime boyfriend company. At one point, Gomez was also seen sitting in Bieber's lap "in a private cabana for quite some time," the website writes.
Gomez and Bieber are yet to comment on the meeting. However, the Canadian pop singer posted few pictures on Instagram which seem to suggest that he is missing Gomez, writes the website. One such picture shows Bieber walking alone, with his head down. "Where r u now that I need u?" the singer captioned the picture, keeping in mind the title of his latest song with DJ Diplo and Skrillex.
The website also writes that the two have been "constantly talking to each other and even try to hang out once a week" amidst their busy schedules. The pair was last spotted together in May when Rich Wilkerson Jr. shared a Snapchat story publicly.
Meanwhile, Gomez was also romantically involved with Anton Zedd but the couple broke up recently. The two still remain "good friends" with each other. "I adore Anton a lot and I definitely had a thing with him, which was nice," Gomez said in a radio interview.
© Copyright IBTimes 2023. All rights reserved.