Jenna Bush Hager Moving To 'Southern Living' As Editor-At-Large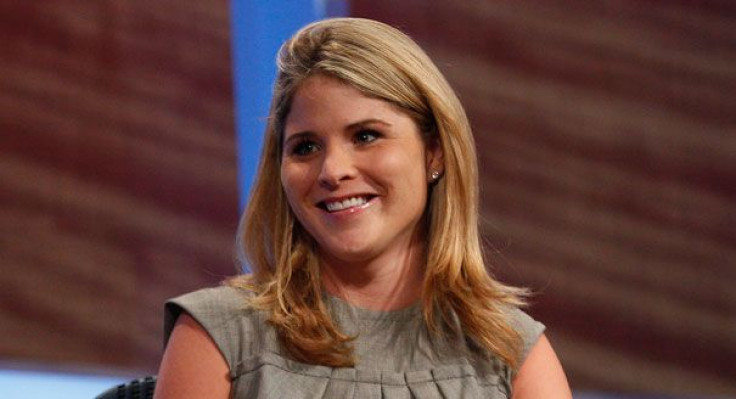 Jenna Bush Hager, daughter of former President George W. Bush, has left her position at NBC's "Today" show for a new job more befitting of her Texan roots. Southern Living's editor-in-chief, Lindsay Bierman, announced that the 31-year-old journalist and author will join the magazine, in what the NY Times called a potential bid to draw in younger readers.
Hager will write a monthly column for the Daily South titled "The Paper Napkin Review" and will report at the CMT Music Awards in Nashville in June, according to a report by the Christian Post. The lifestyle magazine currently attracts readers with a median age of 51.2, and it boasts a circulation of about 2.8 million. But along with most other magazine publications, newsstand sales have flagged over the years and dipped by 27 percent in June.
Hager, a former correspondent and blogger for NBC, is perhaps still best known for her wild antics as a first daughter. She was an incoming freshman at the University of Texas at Austin when her father assumed the presidency in 2000, and she quickly gained a reputation for underage drinking. But despite being charged with two alcohol-related misdemeanors, Hager's partying never seemed to hurt her popular image, and Bierman sounded confident that she would fit right in at the magazine.
"I did get the sense that her heart is still very much in the South," Bierman said, in an interview with the Times. "I felt her passion for the South was going to translate into what she would do for Southern Living."
"As a proud Texan, I grew up flipping through my mother's copy of the magazine, dreaming of the dishes," Hager said in a statement. "I'm excited to interview influential Southerners, explore iconic places, and show how the next generation of women entertain."
"There's a new generation of Southern women that I'd love to speak to," she added. "Entertaining and food and all the things that Southern Living does so well is something I don't do on the 'Today' show."
© Copyright IBTimes 2023. All rights reserved.