Jennifer Aniston Reportedly Threw Brad Pitt Out During Last Holiday As Married Couple
KEY POINTS
Jennifer Aniston and Brad Pitt's last Christmas as married couple reportedly ended in disaster
Jennifer Aniston and Brad Pitt's relationship has improved more than a decade after their divorce
Jennifer Aniston and Brad Pitt rumored to be back together
Jennifer Aniston threw Brad Pitt out on their last holiday as a married couple.
Aniston and Pitt spent their last Christmas and New Year as a couple in 2004. The then-couple was spotted together holidaying at the Caribbean. They were very sweet and were even spotted kissing and cuddling.
However, according to the 2011 book "Confidential: The Life of Secret Agent Turned Hollywood Tycoon," it was during the holiday when Pitt confessed his feelings for Jolie to his then-wife. The confession left Aniston "visibly distraught" and she was seen wiping her tears from her face when they boarded their flight home.
"At first, Jen didn't believe he was involved with Angelina. She started asking around but no one would tell her anything because they were loyal to Brad, so she asked him point blank. He denied it," Arnon Milchan, who produced "Mr. & Mrs. Smith," said.
"He eventually admitted he was in love with Angelina. Jen was furious and threw him out," authors Meir Doran and Joseph Gelman claimed.
On Jan. 7, 2005, Aniston and Pitt made an announcement about their separation saying that they still cared and loved each other but wanted something different. The "Murder Mystery" actress filed for divorce on the grounds of "irreconcilable differences" weeks before Pitt was photographed holidaying with Angelina Jolie and then-3-year-old Maddox at Diani Beach.
Pitt denied his affair with Jolie, but Aniston didn't hide her pain when she said that she was surprised about Pitt and Jolie's sighting shortly after their divorce. "The world was shocked, and I was shocked," she said.
Pitt and Aniston have been separated for over a decade already. However, some of their fans are still hoping that they would get back together.
There are rumors that they will be spending Christmas together with Pitt's kids.
However, one should take the report with a grain of salt as their reps already denied the romantic rumors between them.
Also, although Pitt and Aniston have been seen partying together, it doesn't confirm the claims that they are in a relationship again. Aniston has remained friends with her exes not just to Pitt.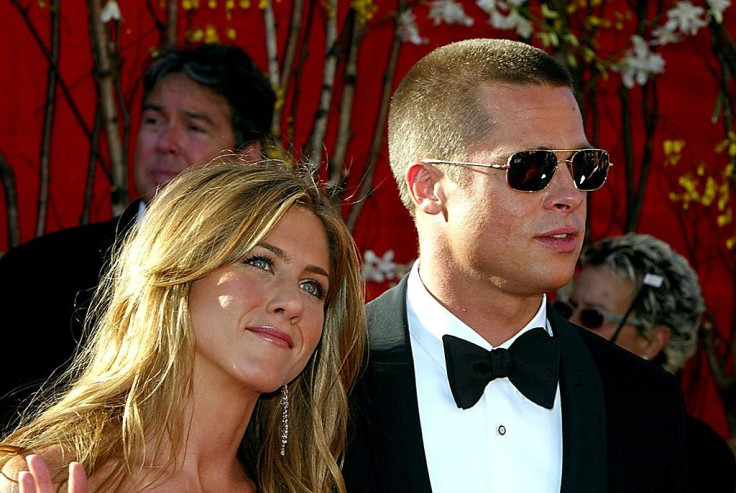 © Copyright IBTimes 2023. All rights reserved.