Jennifer Aniston Talks Public's Obsession With Her Personal Life, Reveals If She'll Marry Again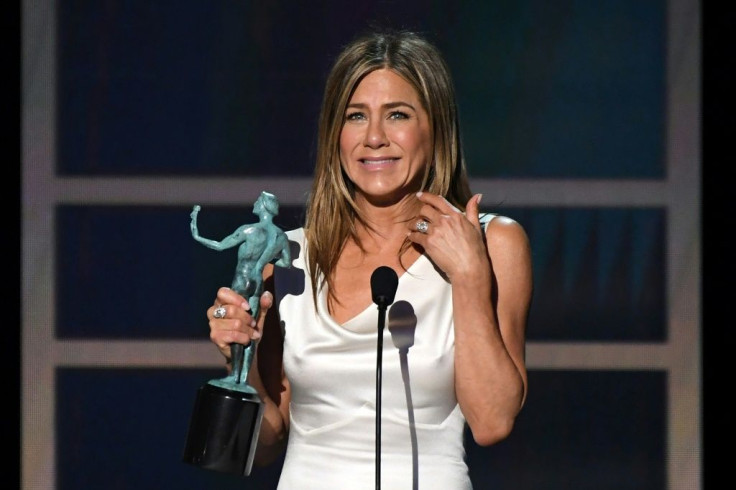 KEY POINTS
Jennifer Aniston talked about her decision to write an op-ed in 2016 to shut down the pregnancy rumors
Aniston said the speculations were "maddening" and hurtful
The "Friends" alum said she currently has no interest in marriage
Jennifer Aniston was "hurt" and left "frustrated" by the constant speculation over whether or not she was pregnant.
The "Friends" alum, who graces the cover of Allure magazine for its December issue, spoke about the public's obsession with her personal life and the various tabloid reports declaring her pregnancy over the years.
"I got so frustrated. Hence that op-ed I wrote [for The Huffington Post in 2016, slamming the media for its obsession with her being pregnant and its treatment of women, generally]. I was like, 'I've just got to write this because it's so maddening and I'm not superhuman to the point where I can't let it penetrate and hurt,'" Aniston told Allure.
In her essay, the "Murder Mystery" star shut down the pregnancy rumors and condemned the objectification and scrutiny that women were subjected to, calling it "absurd and disturbing."
"For the record, I am not pregnant. What I am is fed up. I'm fed up with the sport-like scrutiny and body shaming that occurs daily under the guise of 'journalism,' the "First Amendment' and 'celebrity news,'" Aniston wrote at the time.
Aniston also said the constant scrutiny in which she found herself showed how wider society perceives women.
It "has illuminated for me how much we define a woman's value based on her marital and maternal status...(and) points to the perpetuation of this notion that women are somehow incomplete, unsuccessful, or unhappy if they're not married with children," she wrote.
"Here's where I come out on this topic: we are complete with or without a mate, with or without a child. We get to decide for ourselves what is beautiful when it comes to our bodies. That decision is ours and ours alone," she added.
In her new interview with Allure, Aniston said that "all the years and years of speculation" over whether or not she was pregnant was "really hard" as she was struggling in private to get pregnant in her 30s and 40s.
She revealed she had attempted in vitro fertilization as well as various other things to conceive during that time but was unsuccessful.
But the actress told the magazine that she has "zero regrets" about how things turned out after her infertility journey.
"Here I am today. The ship has sailed," Aniston said, adding, "I actually feel a little relief now because there is no more, 'Can I? Maybe. Maybe. Maybe.' I don't have to think about that anymore."
Aniston was married twice — to Brad Pitt from 2000 to 2005 and to Justin Theroux from 2015 to 2017. When asked if she is open to getting married again, the "Cake" actress suggested that she hasn't closed the door on it.
"Never say never, but I don't have any interest," she told Allure. "I'd love a relationship. Who knows? There are moments I want to just crawl up in a ball and say, 'I need support.' It would be wonderful to come home and fall into somebody's arms and say, 'That was a tough day.'"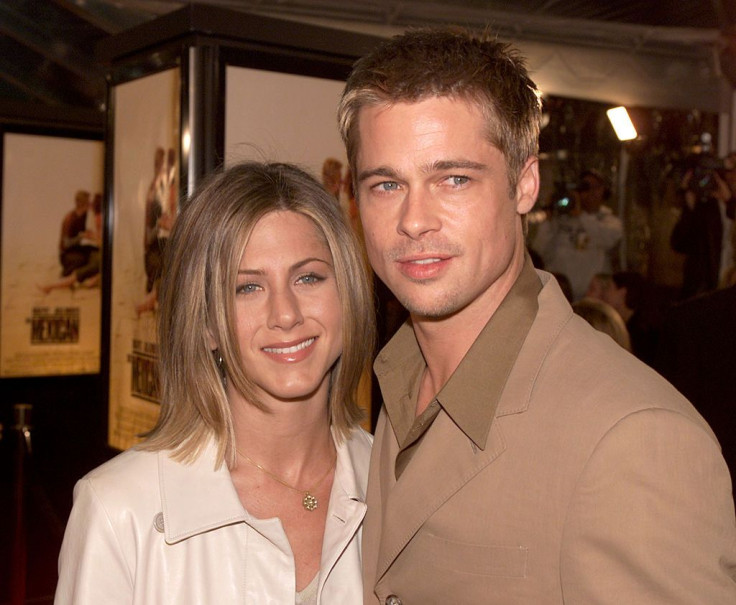 © Copyright IBTimes 2023. All rights reserved.
FOLLOW MORE IBT NEWS ON THE BELOW CHANNELS