Jennifer Coolidge Slept With 200 People Thanks To MILF Role In 'American Pie'
KEY POINTS
Jennifer Coolidge revealed in an interview that she slept with 200 people thanks to her MILF role in the "American Pie" movie
The 60-year-old versatile actress earned her first Emmy Award nomination for Best Supporting Actress for "The White Lotus"
"The White Lotus" Season 2 will shoot in Italy and likely premiere in October
Jennifer Coolidge may have played a small role in the "American Pie" film, but her oozing charisma did not go unnoticed.
The 60-year-old American actress revealed in an interview with Variety that she slept with at least 200 people due to her role as a MILF in the coming-of-age movie starring comedian Jason Biggs and "How I Met Your Mother" star Alyson Hannigan in 1999.
During a sit-down interview with the outlet released on Wednesday via Twitter, Coolidge was asked about her iconic cameo role and what benefits she earned while being in the "American Pie" film.
"I got a lot of play at being a MILF and I got a lot of sexual action from 'American Pie,'" the actress said. "There were so many benefits to doing that movie. I mean, there would be like 200 people that I would never have slept with."
While Coolidge captured the attention of fans as Paulette, a funny and outgoing manicurist from Reese Witherspoon's breakout film "Legally Blonde" in 2001, and other films including "A Cinderella Story" and "Stifler's Mom" as a "comedic ingredient" that made the audience laugh out loud, it was only last year that she finally got her big break in Hollywood by starring in the HBO series "The White Lotus."
The versatile actress played the role of Tanya McQuoid, a childlike and wealthy heiress. For her role, she earned her first Emmy Award nomination for Best Supporting Actress in a Limited Series or Movie.
Shockingly, the "Best Show" star almost did not take on the role despite "The White Lotus" creator and her friend Mike White perfectly writing the part just for her. She reasoned that she was "depressed" at the peak of the COVID pandemic and felt she was "unready to work."
But Coolidge eventually got persuaded by her "really smart, savvy, very blunt friend [White]." White also revealed that he only found out about Coolidge's hesitancy after reading about it through the media.
"There [are] times where she disappears, and you're like, 'Is there [a] meaning behind this, or is this just her?'" he said.
He continued, "But there was just no way she was ever going to say no because I would have forced her by her hair. The reason I was doing this was to do it with her."
White's encouragement lifted Coolidge's spirit and helped her realize what she was capable of in the industry.
"The saddest thing about life is that you just make decisions about yourself," Coolidge said.
She continued, "If I'm not getting great roles, I come to the conclusion that people think I'm incapable of that. And then I make the decision that I am incapable of that. You actually have to have a Mike White that comes in and says, I think you can do this."
"The White Lotus" aired its first season in July 2021 and featured more familiar faces in the cast, including "Percy Jackson" film adaptation star Alexandra Daddario and "Euphoria" actress Sydney Sweeney.
Season 2 is reportedly filming on the coast of Sicily, Italy, and will likely premiere in October.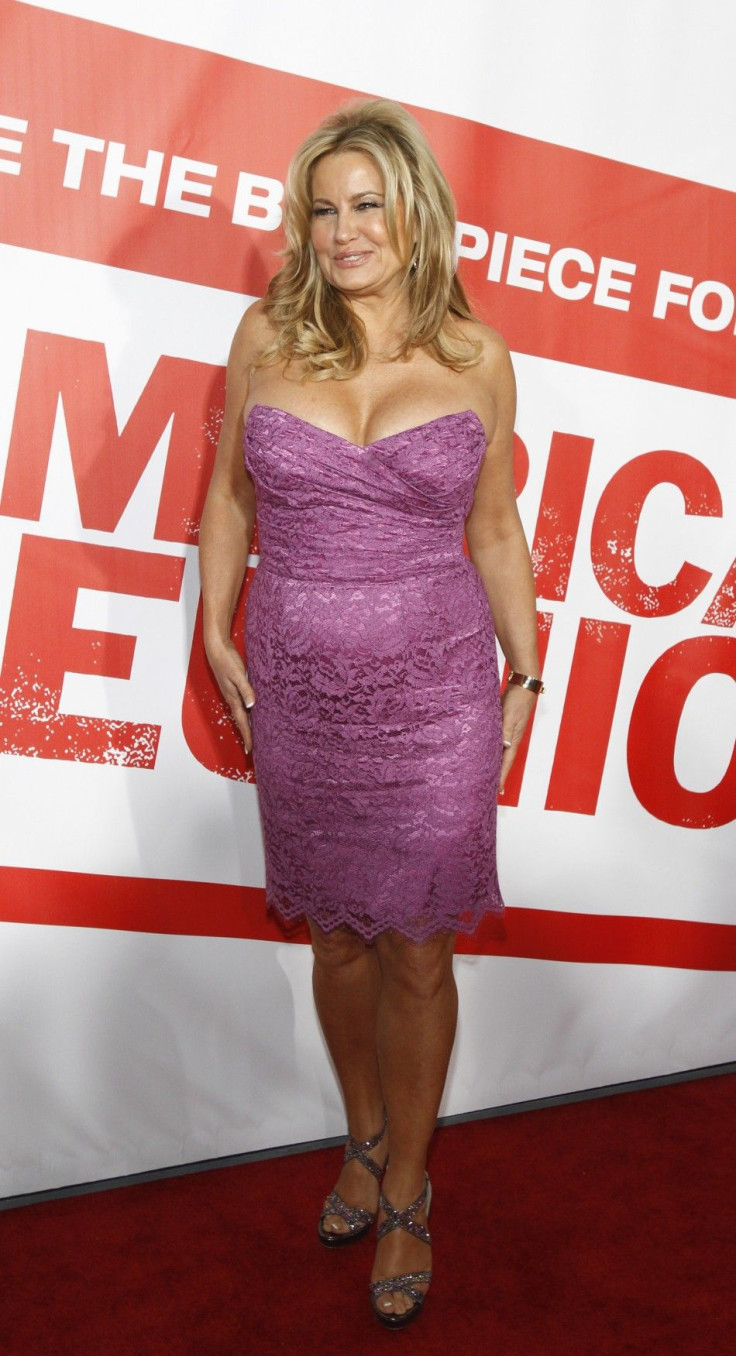 © Copyright IBTimes 2023. All rights reserved.