Jennifer Garner Cried After Finishing This Series: 'The Finale Hit Us Pretty Hard'
KEY POINTS
Jennifer Garner shared the slow-mo video of her crying after watching the finale of "The Office"
The "Miracles from Heaven" star admitted that she hardly watched last espisodes of shows because "goodbyes are so hard"
Garner said she hasn't seen the finale of her TV series "Alias"
Jennifer Garner shared a video of her crying after finishing the series that she and her kids had been watching while in quarantine.
The "Miracles from Heaven" star was very emotional after watching the finale of the mockumentary sitcom "The Office" with her children. The actress laughed at herself when she realized that she shot her farewell to the series in slo-mo and shared it with her fans on social media for a good laugh.
"You'll never guess which show my kids and I watched an episode a day of through quarantine and guess what? We finished it, and guess what? It gave me some really big feelings," Garner narrated in the video she uploaded on Instagram.
"Look who needed a big cry and maybe a shower would have been helpful, but it's just nice to know you can still just feel so passionate about something, right? So thank you. If you've ever heard of the show, 'The Office,' you should try it. It's wonderful."
Garner explained in the caption that she and her kids spent months on the couch watching the series, a habit they also called "How to Behave as Grownups." All of them were emotional when they realized that they were down to the last episode.
"Apparently we are sensitive people—the finale hit us pretty hard," the "13 Going 30" star wrote.
"When I realized I'd accidentally shot my farewell testimonial in slo-mo I realized: your Monday might need this, too. #thankyoucastandcrew #pleasecomeoverweloveyou #icantwithfinales."
Just recently, Garner interviewed the cast of "Schitt's Creek" and she also got emotional when they talked about series finales. The "Elektra" actress also revealed during the interview that she hasn't watched the final episode of her ABC series "Alias."
"I can hardly watch last episodes of shows because goodbyes are so hard. I've never seen the final episode of 'Alias' because I say goodbye to Victor [Garber] in it and I can't take it," Garner said while chatting with Dan and Eugene Levy, Catherine O'Hara and Annie Murphy.
When Dan asked her if she also struggled on their final day on set, Garner was too emotional to speak that she simply nodded. After seeing Garner's reaction, Murphy told Dan to change the subject.
Garner immediately recovered and said she hugged every single person on the show and thanked them when they filmed the finale.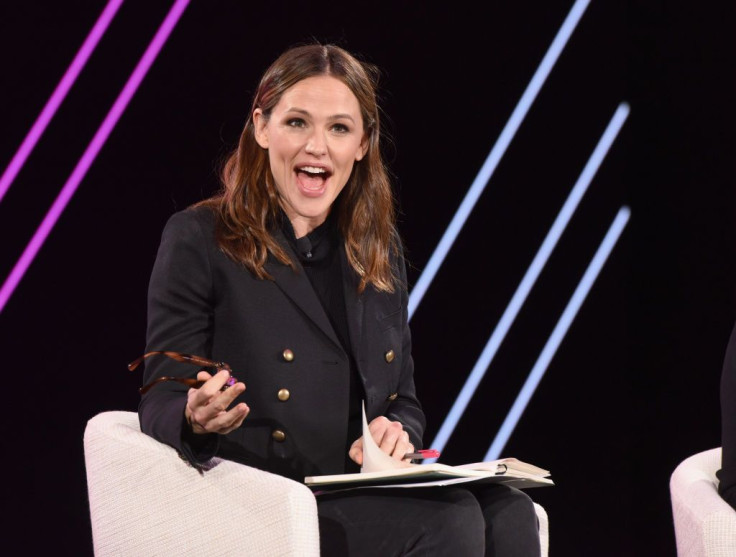 © Copyright IBTimes 2023. All rights reserved.