Jennifer Garner Shockingly Wanted To Divorce Ben Affleck Years Before Nanny-Gate Rumors Surfaced
KEY POINTS
Jennifer Garner and Ben Affleck have been divorced for almost five years
The couple's marriage was no longer working even before their son was born
Jennifer Garner wanted to divorce Ben Affleck before Samuel was born
Jennifer Garner and Ben Affleck have been divorced for almost five years. But it was previously revealed that the couple's marriage was supposed to end even before their third child was born.
Following the couple's announcement, a source told Us Weekly that Garner and Affleck had been in couples therapy for years.
"They were going to divorce when Sam was born but you know how it is – baby comes and solves the issues for a bit but it's just a Band-Aid," the source said.
The insider went on to stress the fact that Garner and Affleck's marriage had not been working for ages. When they divorced in 2015, their son was just three years old.
In the same year, another source claimed that Garner and Affleck were showing a united front for the public to try and hide their divorce. They were also photographed with their kids because they wanted to spend time with them even when they were struggling behind closed doors.
Even today, Garner and Affleck continue to do the same thing. They often reunite for special occasions so that their kids, Violet, Seraphina, and Samuel could have a complete family.
Just this past weekend, the former couple got together to watch their daughter's soccer game in Brentwood. Affleck was photographed carrying his son on his shoulders.
Another photo shows Garner and Affleck sitting on the grass with their second child, Seraphina. A third photo shows Seraphina walking beside her dad while he's carrying Samuel.
Visibly absent from the outing was Garner and Affleck's 14-year-old daughter, Violet. But just a few weeks ago, the teenager was photographed attending a church service with the "Batman v Superman" star.
During Garner's appearance on CBS's "This Morning," she said that she and Affleck are doing their best to put their kids first.
"That's how we're focusing on our day-to-day lives, and we don't know what the future's going to hold. Each step we take is one where we prioritize our children, and everything else comes second," she said.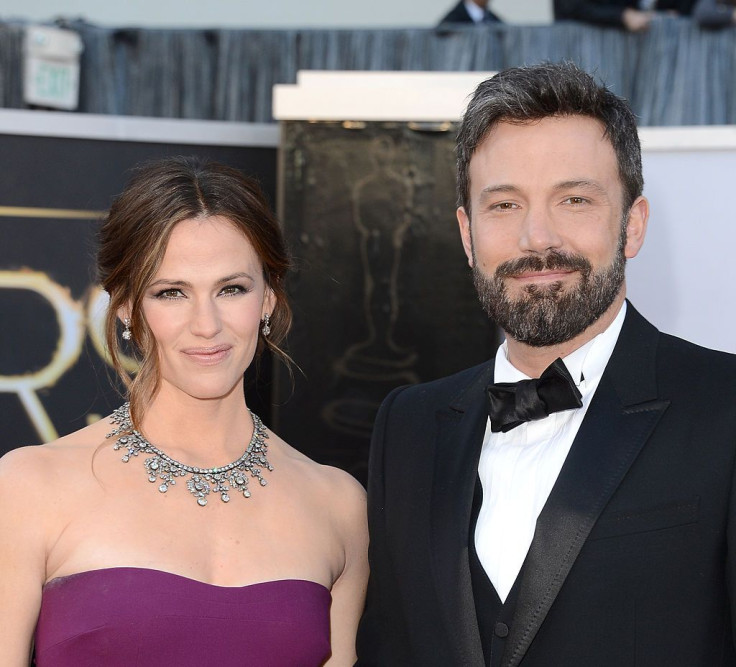 © Copyright IBTimes 2023. All rights reserved.