Jennifer Garner Slams Unauthorized Ben Affleck Divorce Story As False In Sarcastic Facebook Post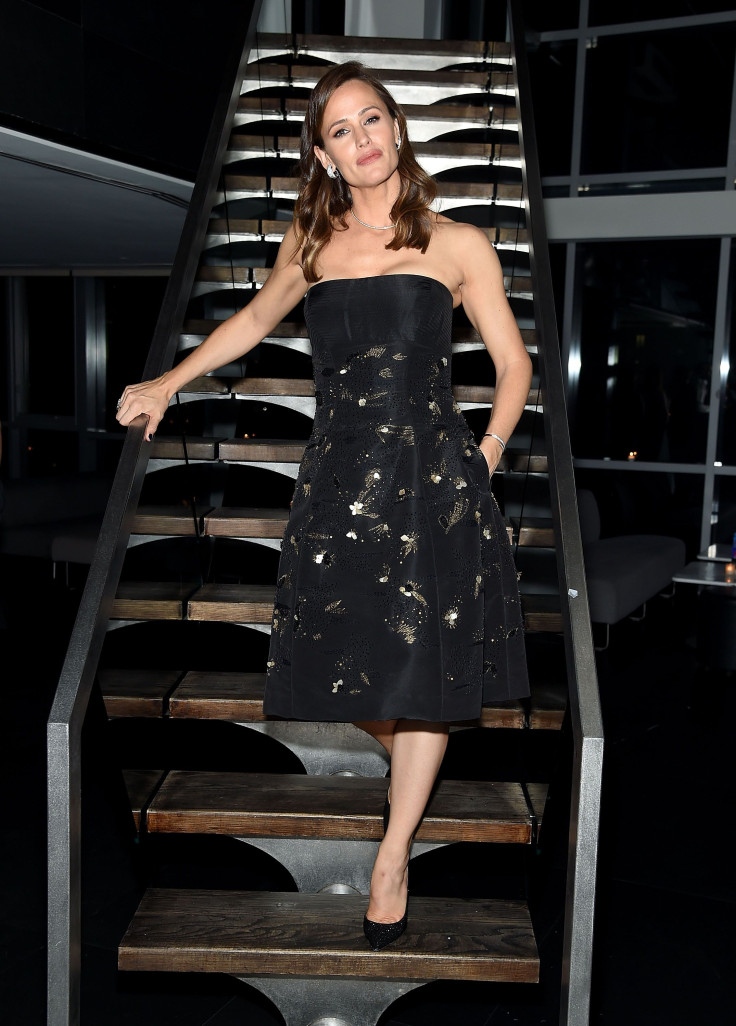 Jennifer Garner's putting a stop to rumors about her now-defunct marriage to Ben Affleck before they can take off. The "Miracles From Heaven" actress has responded to a recent People magazine cover, which claimed that she'd suffered major "heartbreak" in splitting from the "Batman" star.
In a rare post on Facebook, Garner, 45, made light of similar such stories, most of which suggest she's pregnant. She said those stories, and the calls from family and friends that come after, are easy to ignore — stories about her marriage, however, "affect me and my family." The mother of three assured fans that she contributed nothing to the article and didn't "authorize" it in any way.
Read: Is Ben Affleck Ready To Start Dating After Jennifer Garner Divorce Filing?
She also took a moment to address pregnancy rumors, though the People magazine cover story didn't touch on the subject. Garner said that she loves her children very much, but she's done expanding her family. She said nothing more on the matter.
The story in question centered on Garner's life after divorce. It contained quotes from alleged insiders claiming the actress was "doing okay," after her divorce, though it had been hard on her. The article went on to say that divorcing had "really been the most difficult decision," but now she plans to look inward and focus on herself.
In the meantime, Garner and Affleck are settling into life apart. The "Batman v Superman" star recently purchased a home of his own in Los Angeles. People reported that the actor's bachelor pad is close to Garner's home for the sake of his kids.
"They want to be sure the kids are comfortable. He's moving fairly close by and it's all in step with what they've always said was the most important thing: their children," one source said.
The estranged couple officially filed for divorce in April. At the time, Garner and Affleck and been separated since June 30, 2015. The split was "super amicable," according to a source.
"They always planned to divorce despite what people said. If you look at their first statement it says divorce not separate. They just did it the way they wanted to and did what was best for their kids. There was no catalyst, it was just time," a source told People. "Nothing has changed, they are and still will be putting their kids first."
TMZ, the publication that first reported on the couple's divorce, revealed that Garner and Affleck requested joint legal and physical custody of Violet, 11, Seraphina, 8 and Sam, 5. They agreed that a spousal support agreement should be left open for discussion.
Weeks before news broke that Garner and Affleck decided to move forward with their divorce, it was reported that they were considering reconciliation. Sources claimed the soon-to-be exes wanted to "work on their relationship." The decision, which we now know was never actually made, was thought to have been mutual.
"Jen has called off the divorce," one source claiming to be close to Garner said (via People). "She really wants to work things out with Ben. They are giving things another try."
Read: Ben Affleck Bonds With His Son At Disneyland
Rumors that the actors had rekindled their romance were likely started after fans saw how much time they'd been spending together. In an effort to hold true to their desire to focus on their kids, they often spent time together on outings, vacations and more. In March, Us Weekly reported that Garner, Affleck and their kids were spotted leaving church in Brentwood, California.
Garner and Affleck's divorce has yet to be completed. It was initially expected to take around six months to complete.
© Copyright IBTimes 2023. All rights reserved.