Jennifer Lopez, Alex Rodriguez Paris Getaway Cost $350,000: See Break Down Of Expenses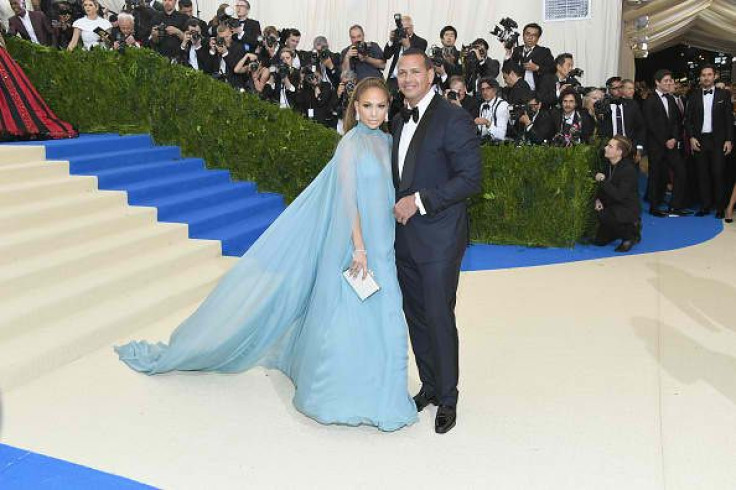 Yes, love doesn't cost a thing, but Jennifer Lopez and Alex Rodriguez's trip to France had a price tag.
Lopez and Rodriguez spent the weekend in the most romantic city in the world, Paris. The couple was photographed in a yacht and was spotted enjoying romantic walks in the street. And the two apparently blew an exorbitant amount while on their Parisian getaway, which reportedly cost an estimated total of $358,129, according to E! News.
READ: Jennifer Lopez and Alex Rodriguez are already talking about marriage
Here's a breakdown of Lopez and A-Rod's expensive tour.
Flying from Miami to Nice via Private Fly Long Range Jet reportedly cost the two $81,580. Flying from Nice to Paris via private jet is about $9,190. If they flew from Paris back to Los Angeles via Private Fly Long Range Jet, it would cost them $94,450.
Their trip to Monaco cost approximately $548.41. This is if they took a private VIP car ($142.55), went on a tour in Place du Casino ($37.4/person) and had dinner at La Chevre D'Or ($367.92).
Meanwhile, they also enjoyed a couple of days in a luxury yacht that may have cost them $160, 575.39. Their short visit to Sun Antibes, Cannes and St. Tropez was worth $571.61. This included lunch at Hotel Du Cap Eden Roche with a bottle of wine.
On the other hand, their trip to Paris may have cost them only $11,214 approximately. Lopez and Rodriguez were photographed at Louvre museum, which you can visit for $17 per person, and they enjoyed ice cream in the Jardin Des Tuiler worth $20. They stayed in Le Meurice Hotel, where the deluxe suite ranges from $1,500 to $5,500 per night. If they stayed at the Presidential Apartment, the best room offered, they could have paid $11,160 for their room.
Despite the hefty price tag of Lopez and Rodriguez's Parisian trip, the couple seemed to have enjoyed it very much. Unfortunately, they could not spend all their time playing as they had to get back to work. According to Daily Mail, Lopez and Rodriguez are already back in New York. The "World of Dance" star went straight back to the set of her hit TV show, "Shades of Blue."
However, it seems that she still has vacation blues because the former "American Idol" judge shared several photos of their romantic getaway on her Instagram.
Among the snapshots Lopez shared were Rodriguez in his different suits. There was also a photo of them sharing a kiss.
How do you find their Lopez and Rodriguez's Parisian trip? Drop a comment below.
© Copyright IBTimes 2023. All rights reserved.