Jennifer Lopez Praises Jennifer Garner, Calls Her 'Amazing Co-Parent'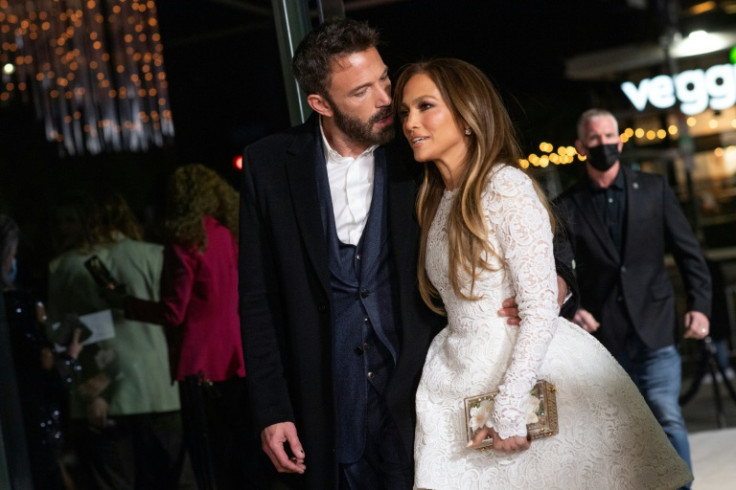 KEY POINTS
Jennifer Lopez said the blending of her and Ben Affleck's families is "going really well so far"
She noted that Affleck and his ex-wife Jennifer Garner "work really well together" when it comes to co-parenting
Lopez and Affleck got married in Las Vegas in July
Jennifer Lopez has nothing but good things to say about her husband Ben Affleck's ex-wife, Jennifer Garner.
In an interview with Vogue for its December issue, the 53-year-old singer-actress opened up about blending families with Affleck, 50, after they tied the knot in Las Vegas in July.
Lopez shares 14-year-old twins Max and Emme with ex-husband Marc Anthony, while Affleck shares daughters Violet and Seraphina, as well as son Samuel, with Garner.
The "Marry Me" actress said the blending of their families is something that "needs to be handled with so much care" and is "going really well so far."
Lopez revealed that she and Affleck are "learning about parenting from each other" and praised Garner for being such an "amazing co-parent," noting that the "13 Going on 30" star and Affleck "work really well together."
But the singer suggested that her co-parenting situation with ex-husband Marc Anthony has not been as smooth as that of Affleck and Garner.
Since Anthony lives in Florida, Lopez said that their 14-year-old twins Max and Emme have "so many feelings" about living in California.
"They're teens," she acknowledged. "But it's going really well so far. What I hope to cultivate with our family is that his kids have a new ally in me, and my kids have a new ally in him, someone who really loves and cares about them but can have a different perspective and help me see things that I can't see with my kids because I'm so emotionally tied up."
Further in the interview, the "Hustlers" star shared her hopes that her "own model for hard work" would encourage their children to remain grounded despite being raised in a more privileged environment compared to what she enjoyed during her childhood years.
"It's hard, in its own way, when you don't have to fight for things because then you don't learn how to be a fighter," she said.
Lopez explained that she wanted to give her children the life she didn't have, but it also hindered them from developing a "survivalist mentality," which could have been helpful in their growth.
Lopez also shared that she tried to step out of her mother's shadow as a parent by not "raising her voice, keeping her temper and not matching her children when they act up."
"I really wanted to find a better way than having to put the fear in them. It's like, I can hold a boundary with you but also be your ally. That's the balance, where they respect you enough because you act in a way that they can look up to. It's what I feel like I want to do because when I was young that wasn't what it was," she told the magazine.
Lopez and Affleck wed in a small, intimate ceremony at A Little White Wedding Chapel in Las Vegas, Nevada, on July 16.
The couple tied the knot again in front of their family, friends and loved ones in August at Affleck's 87-acre estate in Georgia, which was reportedly supposed to be the venue of their wedding in 2003 after they first got engaged.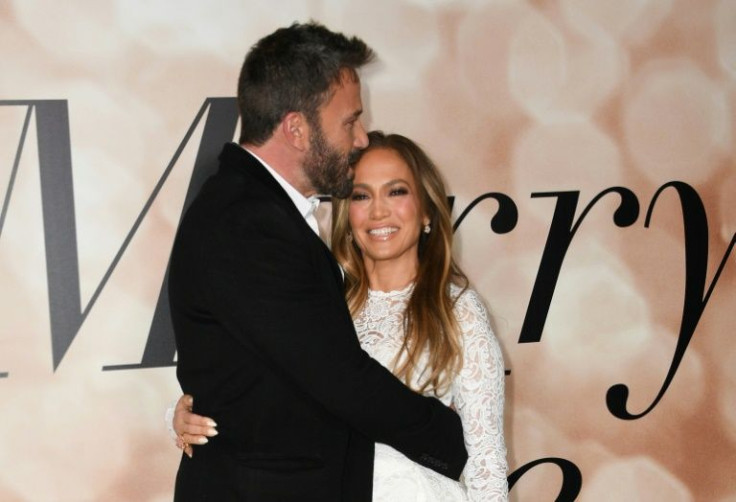 © Copyright IBTimes 2023. All rights reserved.
FOLLOW MORE IBT NEWS ON THE BELOW CHANNELS