Jennifer Lopez Shuts Down Alex Rodriguez Breakup, Cheating Rumors With Suggestive Instagram Post
Jennifer Lopez may have rocked the stage at the 2019 Grammys, but she spent the rest of the night with her boyfriend Alex Rodriguez.
Following her fantastic performance at this year's Grammy Awards on Sunday, Lopez, 43, apparently went home with Rodriguez rather than mingle with Michelle Obama, Lady Gaga, Alicia Keys, Jada Pinkett Smith and other celebrites at the many after parties proceeding the show. Lopez took to Instagram to share a photo of herself and A-Rod on a bed, along with a suggestive message.
In the snap, Lopez showed off her toned legs in a sparkling dress with a high slit as she posed on a bed. The singer is still all glammed up in full makeup, bling and high heels. Next to her is Rodriguez, who doesn't seem to be interested in taking a selfie as he is more focused on his phone.
"At the end of the night, it's just us," Lopez wrote as caption, suggesting that they preferred to celebrate the singer's amazing performance by themselves. The post has received 2.2 million likes and thousands of comments less than 24 hours since Lopez shared it.
Lopez's post comes amid rumors that she was planning to dump Rodriguez for staying in touch with one of his exes. A National Enquirer report last year suggested that Lopez was not happy that Rodriguez was still texting fitness model Lauren Hunter. However, it is clear that Lopez and Rodriguez's relationship is still going strong based on their latest Instagram posts.
Prior to the awards show, Lopez also shared a snap of herself and Rodriguez on their way to the 2019 Grammys. The singer looked gorgeous in her sparkling white gown and wide-brimmed hat, while A-Rod wore a colorful suit to spice up the occasion.
The "Second Act" star also posted a photo of herself preparing for her Grammys 2019 performance, in which she sang a Motown tribute.
She recently opened up about her decision to go for a Motown tribute for the Grammys, telling Entertainment Tonight that she only followed her heart. "The thing about music is that it inspires all. Any type of music can inspire any type of artist," she told the outlet.
"You can't tell people what to love. You can't tell people what they can and can't do, what they should sing or not sing," she continued. "You gotta do what's in your heart."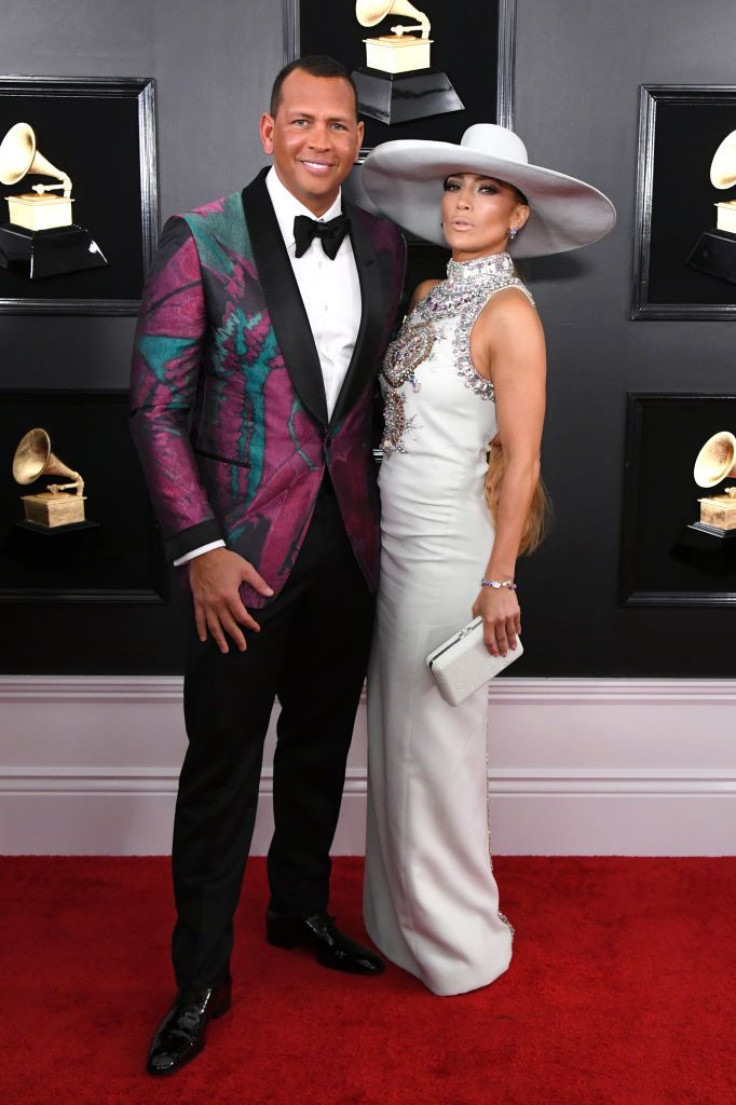 © Copyright IBTimes 2023. All rights reserved.
FOLLOW MORE IBT NEWS ON THE BELOW CHANNELS