Jennifer Lopez Takes Husband Ben Affleck's Kids To Broadway Show Ahead Of 2nd Wedding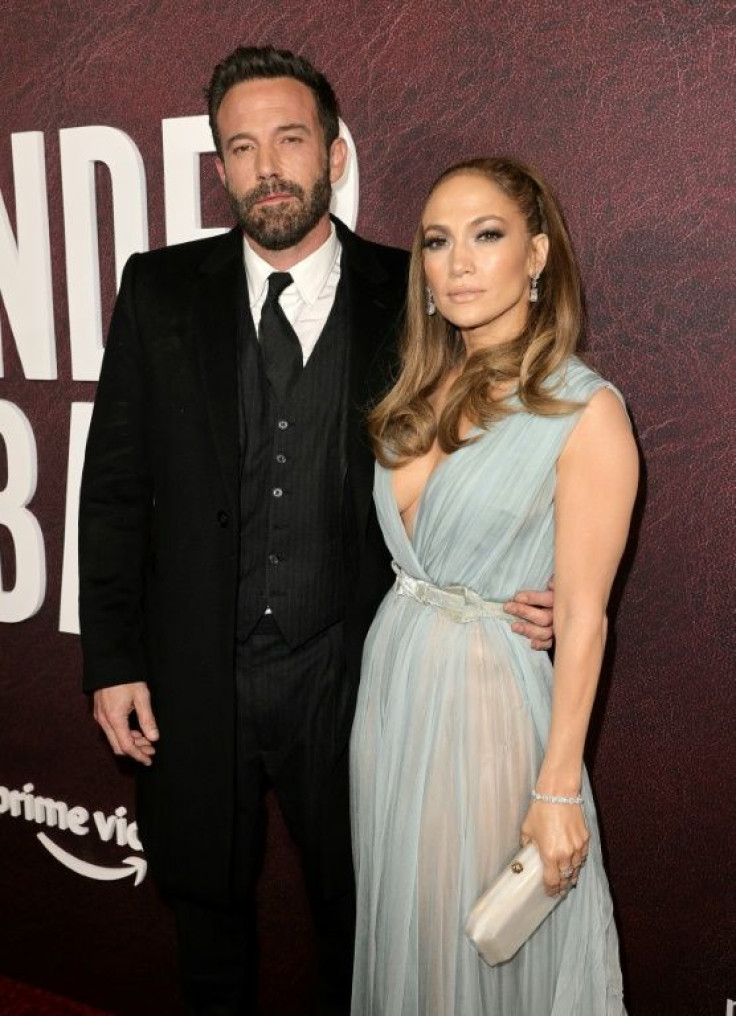 KEY POINTS
Jennifer Lopez reportedly arrived 20 minutes late for a performance of "Into the Woods" on Broadway
She enjoyed the performance and "kept dancing in her seat," according to a report
Lopez was reportedly accompanied by her twins Emme and Max and Ben Affleck's daughter Seraphina
Jennifer Lopez spent quality time with her and husband Ben Affleck's children this week by taking them to a Broadway show.
Lopez, 53, caused a stir when she arrived 20 minutes late for a performance of "Into the Woods" on Broadway, Page Six reported, citing unnamed eyewitnesses.
She wore an "eye-catching" dress covered with pink and purple sequins and was with a "mix of her own and Affleck's" children, according to one eyewitness.
Lopez was accompanied by her 14-year-old twins Emme and Max and Affleck's 13-year-old daughter Seraphina, the outlet said.
"The entire audience turned to watch," an audience member told Page Six of Lopez's arrival, adding, "Well, everyone except for Patti LuPone[seated three rows in front], who seemed militantly unimpressed by the spectacle."
But though she missed the opening act, Lopez reportedly still enjoyed the performance. She "kept dancing in her seat — even to ballads, and applauding loudly with her hands up over her head," the eyewitness added.
After the show, she and her brood were ushered by security into an awaiting Sprinter van, according to the outlet.
The outing came after Lopez was spotted on a shopping trip with Affleck and his ex-wife Jennifer Garner's eldest daughter Violet, 16, Sunday.
In a video obtained by Daily Mail of the outing, Lopez wore an oversized white top, gray shorts and white sneakers, which she paired with a Gucci crossbody bag and aviator sunglasses. Her stepdaughter, on the other hand, opted for a pair of orange cropped pants, an Appalachian T-shirt and rainbow-colored sandals.
This weekend, Lopez and Affleck will hold a second wedding ceremony for their friends and family, one month after tying the knot in Las Vegas, Page Six previously reported.
The couple's three-day "intimate celebration for family and friends" will reportedly take place on Affleck's 87-acre property in Riceboro, Georgia.
"It's going to be all about J.Lo. Ben wants all of the focus to be on her for their big day," an anonymous source told the outlet.
Unlikely their low-key nuptials in Las Vegas, the upcoming event will reportedly be more flashy, with the couple having hired luxury event planner Colin Cowie to organize the celebration.
Cowie, whose price tag ranges from $25,000 to $25 million, has produced events for famous Hollywood celebrities like Kim Kardashian, Oprah Winfrey and Michael Jordan. Lopez has also worked with him in the past.
Lopez is expected to wear a custom couture Ralph Lauren dress made in Italy, and her fashion journey will reportedly be documented by Vogue.
The three-day celebration will kick off with a rehearsal dinner Friday. The actual ceremony will take place Saturday, to be followed by a barbecue and picnic Sunday, according to the outlet.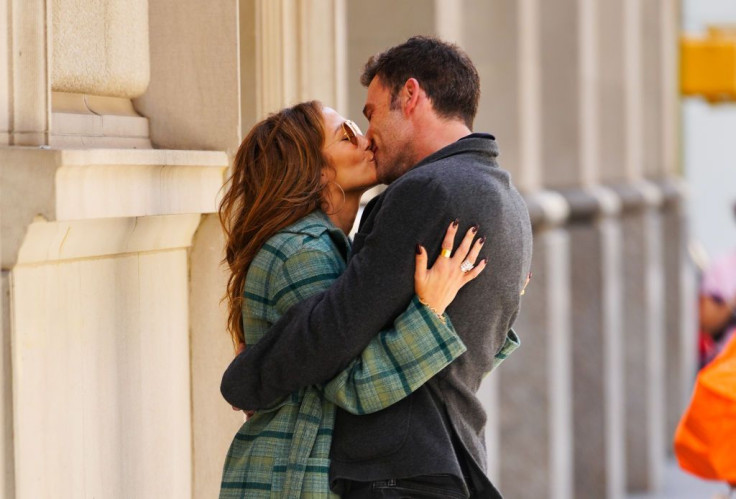 © Copyright IBTimes 2023. All rights reserved.