Jennifer Lopez's Twins Max, Emme Are Baymax, Lil Fox For Halloween [PHOTOS]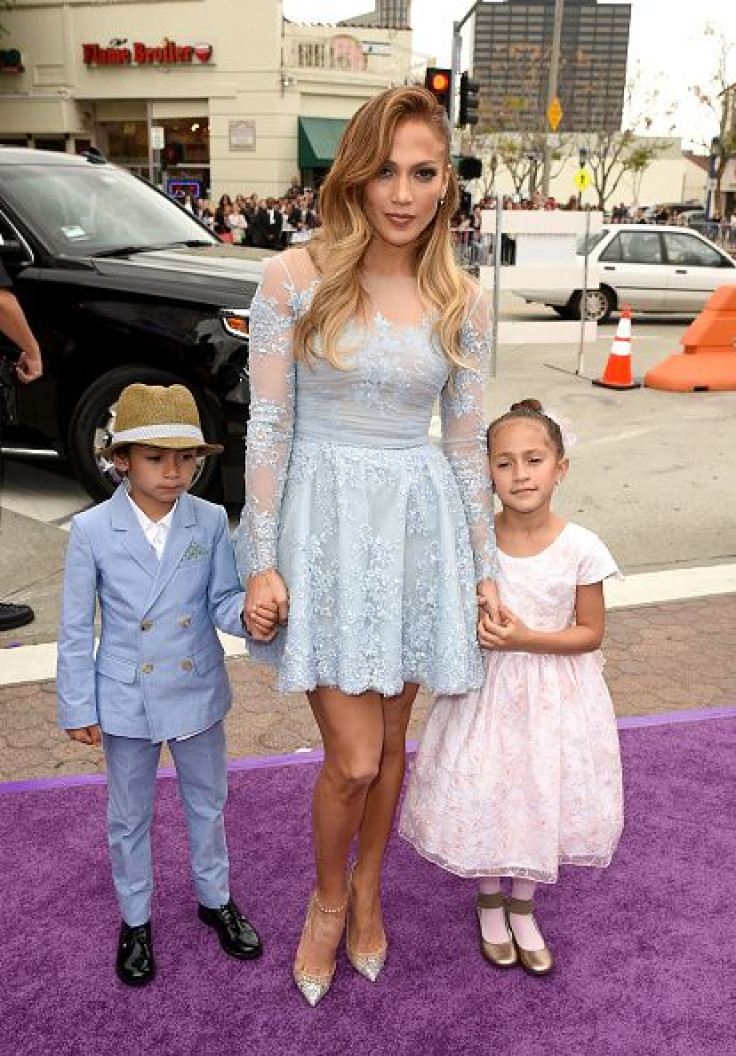 Jennifer Lopez recently shared adorable photos of her twins, Max and Emme, in their respective costumes for Halloween.
On her Instagram account, the doting mom was first photographed putting face paint on 9-year-old Emme, who went trick-or-treating as a "pretty lil fox." Lopez shared a more close up photo of her beautiful daughter, which also showed how talented the actress really is at putting on makeup on her kid.
Max, on the other hand, was photographed wearing a Baymax costume that is inflated to make it look like the actual character from the Disney movie, "Big Hero 6." In Max's picture, the 9-year-old is seen dabbing in front of the camera.
The "Shades of Blue" star makes it a point to not miss important occasions and the milestones of her twins despite her busy schedule. In September, she also gushed over Max and Emme on their first day of fourth grade. In the photo she uploaded at that time, Max and Emme were both wearing their private school uniform, and it's evident how much they've grown over the summer.
Meanwhile, Lopez is also spending as much time with her boyfriend, Alex Rodriguez, as possible. The couple graced the cover of Vanity Fair's December issue. Fittingly titled "J-Rod," which combined "J-Lo" and "A-Rod," Lopez revealed that she was actually the first one to reach out to Rodriguez.
"I had just come from a promo for my show, 'Shades of Blue,' so I'm dressed like my character, like a boy – Timberlands, jeans, curly short hair. He looks at me. I say, 'It's Jennifer.' He says, 'You look beautiful,'" she said.
Hours later, Rodriguez called Lopez and asked her out to dinner, and she agreed. The couple went to Hotel Bel Air last winter. Lopez shared that their first "date" turned out to be so fun because Rodriguez couldn't stop himself from thinking. But it was also obvious that he was nervous, and Lopez thought this was cute.
But the New York Yankee admitted that he wasn't sure if they were on an actual date at that time. "Maybe we were seeing each other at night because of her work schedule. I went in uneasy, not knowing her situation," he said.
© Copyright IBTimes 2023. All rights reserved.