'Jeopardy' Contestant James Holzhauer Is Giving Away His Money To Charity
James Holzhauer, who on Thursday was less than $10,000 away from becoming only the second contestant to win $2 million on the iconic game show "Jeopardy!," continues to donate large amounts of his prize money to charity.
On April 7, "Jeopardy James," as he's also known, donated $10,000 to a Las Vegas organization for displaced teens. He's also made donations to a number of children's charity organizations and other nonprofit organizations in the Las Vegas area.
The recipients of his philanthropy include the Las Vegas-Clark County Library, the Las Vegas Natural History Museum and the Ronald McDonald House in Las Vegas.
On a more personal note, Holzhauer plans to also use the prize money on travel, and to treat his family to tennis.
"I'd like to finally send my old man and his missus to the US Open this summer," he said to CNBC. "Their ticket requests get closer to center court with every episode I win."
Holzhauer, 34, who was born in Illinois but makes his home in Las Vegas, on Thursday won his 26th straight game on "Jeopardy!." It was one of his lowest earning wins ($52,108) but brought him his total prize amount to $1,991,135 just $10,000 shy of $2 million.
On Friday, Holzhhauer stands to become only the second "Jeopardy!" contestant after Ken Jennings to get to that historic level. Jennings, the game show's top money winner, won $2,522,700 during his 75-win run in 2004.
Should his winning streak continue, Holzhauer will certainly beat Jenning's total winnings but in lesser time. It took Jennings all of 75 episodes to win his $2.5 million. Holzhauer has played in only 26 episodes. Holzhauer has taken home an average of $76,582 in each of his wins.
Jeopardy James is currently the fifth highest-earning American game show contestant of all time. He's also the third-highest overall winning "Jeopardy!" contestant behind Brad Rutter and Jennings.
Holzhauer first appeared on the game show in April 4. His performance since has been described as phenomenal. During his fourth contest on April 9, he broke the previous single-game "Jeopardy!" winnings record of $77,000, set by Roger Craig in 2010 by winning $110,914.
Holzhauer then set a new all-time winnings record set on April 17 when he won $131,127. As of May 23, Hozhauer has been on 26 episodes, and has won $1,991,135. He averages $76,582 per episode.
This 25-day average is nearly the previous all-time single-day record of $77,000 set by Craig in 2010.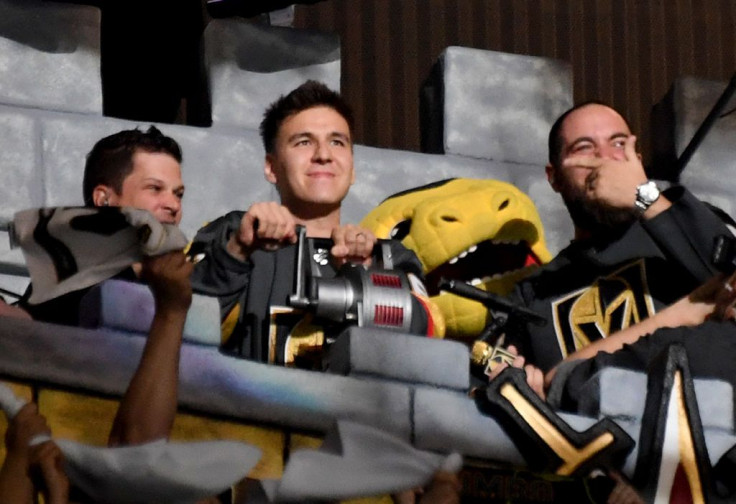 © Copyright IBTimes 2023. All rights reserved.