Jeremy Lake Shooting: Police Officer Shannon Kepler Fatally Shoots Daughter's Teenage Boyfriend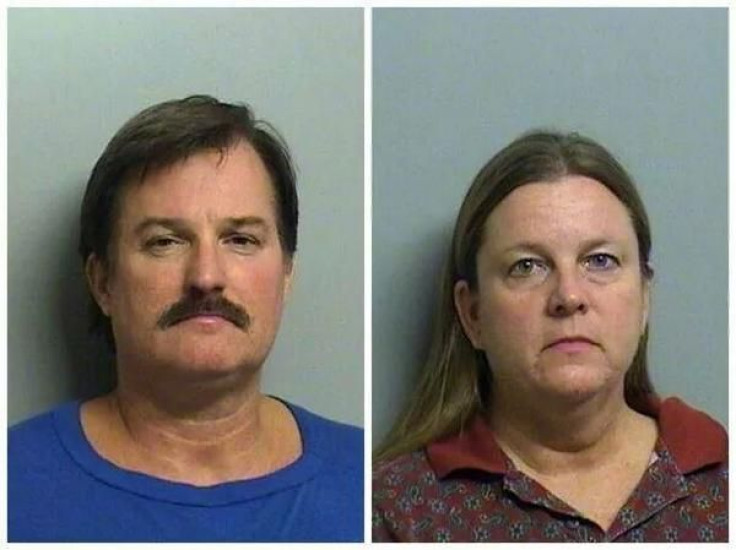 An Oklahoma police officer has been arrested for shooting and killing his daughter's 19-year-old boyfriend. Shannon Kepler and his wife, Gina Kepler, also a police officer in Tulsa, initially fled after the shooting of Jeremy Lake, but later turned themselves in to authorities Tuesday night. Shannon, 54, was booked for first-degree murder and shooting with intent to kill after he allegedly shot Lake as the teen walked up to Shannon's vehicle to introduce himself, reports the Tulsa World. Gina, 48, was arrested and booked on a complaint for accessory to murder. They have both been with the Tulsa Police Department for 24 years, said a statement released by TPD Chief Chuck Jordan on Wednesday.
The shooting followed an argument between Lake and Shannon, police said. Lake and Lisa Kepler, the couple's 18-year-old daughter, were standing in the street in front of the Tulsa house they share when her parents arrived in a black Chevrolet Suburban.
Lisa walked up to the vehicle when she saw that it was her father's SUV, police told KWTV. She said he began yelling at her and then shot Lake as he walked up to introduce himself as her boyfriend. Lake was shot "two or three" times, an arrest report details. "I walked away and Jeremy tried to introduce himself, and my dad shot him," Lisa told KJRH-TV.
Lisa Kepler added that she tried to keep her father from shooting Lake. But she says she was forced to run behind a bush in the home's front yard when her father attempted to shoot her, too, as she tried to intervene. In an email to KWTV, police confirmed that "the suspect shot at the female but missed."
Shannon also shot at Lake's 13-year-old brother, who was sitting on the home's front porch, Lake's friend Josh Mills told the World. Mills said the bullet grazed the boy's upper arm. He added that he attempted to control Lake's bleeding and find where the bullet entered the teen's body as they waited for paramedics to arrive.
Lisa says she had been kicked out of her home by her parents a week before the shooting. She said they left her at the Tulsa Day Center for the Homeless, where she ended up meeting Jeremy Lake. They quickly began a relationship, with Lisa moving into the home that Lake shared with his aunt, Pam Wilkins.
Sandra Lewis, executive director of the Day Center, told the World that Lake had never been a volunteer at the shelter and had never been an employee or client there either. But she did know him, and he was always "very helpful" when he'd come around the shelter. It was not immediately clear why Lake spent time at the shelter.
Detectives attempted to contact Gina after the shooting, jail records said. At the time she told them that she was with Shannon but they were not at their house. She later called back and said that he would turn himself in to authorities.
The couple is currently being held without bail. It is believed they will be put on paid administrative leave until they are officially charged, said TPD spokeswoman Jillian Roberson.
© Copyright IBTimes 2023. All rights reserved.