Jeremy Meeks 'So In Love' With Billionaire Girlfriend Chloe Green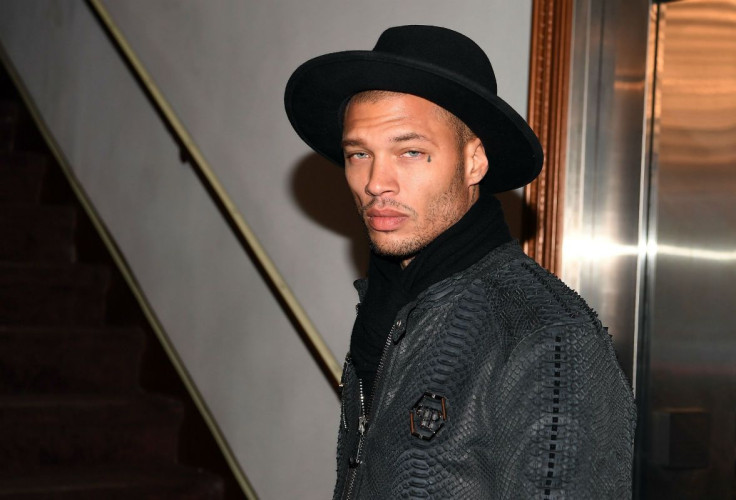 He is in the process of divorcing the wife who stood by him during his prison sentence, but "Prison Bae" turned model Jeremy Meeks has wasted no time falling in love with Topshop heiress Chloe Green.
Meeks filed from divorce from his wife, Melissa, last week, shortly after photos surfaced of him and Green making out aboard a yacht in Turkey, and also shortly after Melissa gave an exclusive interview with The Daily Mail, where she discussed the situation and revealed that she was stunned when she saw the photos.
Read: What is Chloe Green's Estimated Net Worth?
Now, according to Us Weekly, after Meeks and Green were spotted out together in Beverly Hills on July 21, and when asked by photographers about their relationship, Meeks gushed about the new woman in his life, expressing that he was "so much in love" with her.
Their relationship has come under scrutiny, especially after Melissa's interview, where she admitted she was blindsided by the scandal because she thought her husband had been on a work trip when he was really with Green. She also admitted that she was extremely angry with Green, because she believes the other woman knew he was still married.
"I know it takes two to tango but she knew he was married. To me, that's unforgivable. My whole world has been torn apart by this. What do I tell our children? My heart is broken," she said. "What sort of woman would do something like this to another woman? My marriage wasn't perfect but I thought it could be saved, until this happened."
"Of course I'm angry at her. What she did is unforgivable. And I'm angry at him too. What they did destroyed my entire world," she added. "Did either of them think about the children and how will this affect them? They're the innocent victims in this. And so am I."
Read: How Much Money Does Jeremy Meeks Make?
Melissa also admitted that the fact that their drama has played out in public hasn't improved matters for her, because the humiliation she feels is multiplied.
"It's all been so public. They weren't even trying to be discreet. I've been publicly humiliated, which makes the pain so much worse."
Meeks first rose to fame as the "hot mugshot guy" in 2014, when his arrest photo was released and caused a stir online because of his looks. Following his release from prison, he found a successful career as a model, and remained with his wife, who stayed faithfully by his side while he remained incarcerated.
The couple share a son together, Jeremy Meeks Jr., 7. According to the court documents for legal separation which Meeks filed, he was seeking physical and legal custody of their son, and listed the legal date of separation as June 24, four days before the photos of him and Green surfaced.
Meeks reportedly cited "irreconcilable differences" in the filing as well, and had not yet "determined the full nature and extent of his separate property assets and/or liabilities."
© Copyright IBTimes 2023. All rights reserved.