Jessa Duggar Updates Fans On Adoption Plans; Is The '19 Kids And Counting' Star Already Pregnant?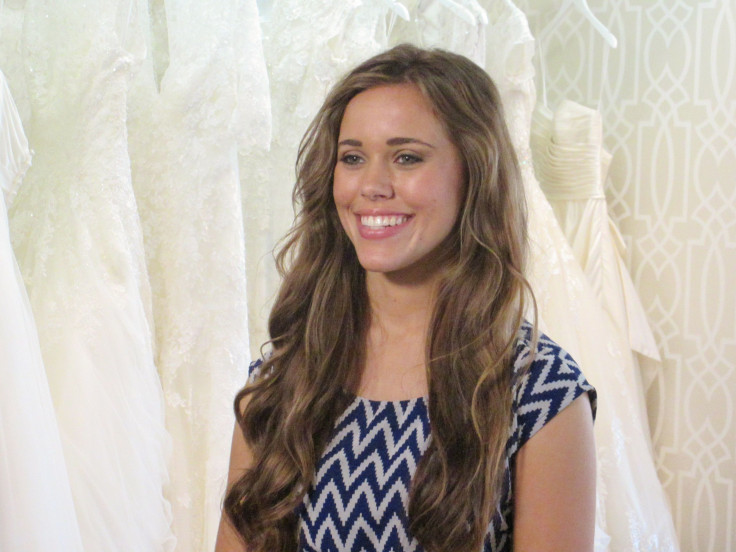 Fans of "19 Kids and Counting" can't stop asking Jessa Duggar and Ben Seewald about their plans for children. After hitting a roadblock in their family planning earlier this month, the newly married TLC reality stars have revealed they're still planning to add children, whether they're biological or adopted, to their family.
During an appearance at the Southern Women's Show in Nashville, Tennessee, Saturday, Jessa and Ben spoke of their desire to have children, the Ashley's Reality Roundup reports. While the couple will have to wait two years into their marriage to legally adopt a child in their home state of Arkansas — they wed last Nov. 2 — the couple did share their adoption plans. When asked by a fan at the convention if they plan to adopt locally or internationally, Jessa, 22, revealed they're open to both options.
"We see a need in our own community and we would like to start here, but we want to a adopt a lot of kids, so hopefully, both," Jessa shared.
While the couple did not confirm if they're currently expecting, the Ashley teased the idea that Ben's "weird tone" when answering a question about when they will have kids was suspicious. "Hopefully, really soon," Ben, 19, reportedly answered, a response which the site said made them wonder if Jessa "might be pregnant already."
Despite the pregnancy speculation coming on the heels of several rumors that Jessa is already with child, the reality star recently passed up the chance to make an announcement during a interview with Memphis FM 100. When asked if she had any "big news" she wanted to share, Jessa responded, "Not yet."
"We're looking forward to starting a family, but we don't have any news to share yet," Jessa said. When pressed further to confirm or deny whether she is expecting, Jessa laughed, saying, "We're looking forward to kids, and also adoption is something that we're really praying about and working towards. … We want to adopt and, God willing, have kids naturally too, as well."
Jessa is in the midst of a nationwide tour. Her final appearance will take place at the Southern Women's Show in Richmond, Virginia, April 18. The purpose of her tour is to dish about her marriage, promote her book "Growing Up Duggar: It's All About Relationships" — which she co-wrote with three of her sisters — and answer fan questions about her family's hit TV series.
TLC's "19 Kids and Counting" is currently in its ninth season. Recent episodes of the show's 2015 installment have been primarily focused on Jessa's nuptial preparations. Her highly anticipated wedding episode has yet to air. New episodes of the series air Tuesdays at 9 p.m. EDT.
© Copyright IBTimes 2023. All rights reserved.