Jessa Duggar Admits Dating Advice In 'Growing Up Duggar' Was Not Her Own, Reveals What's Next For Sisters Jinger And Jana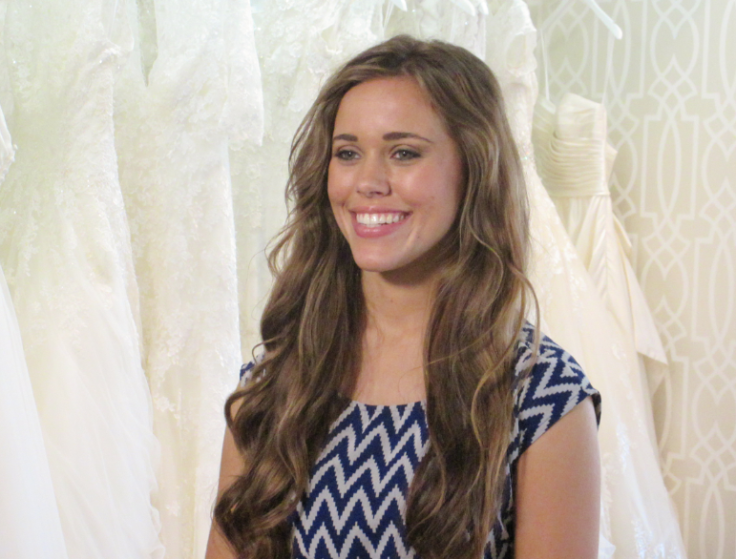 "19 Kids and Counting" fans looking to get dating advice may want to think twice about following the Duggars' words of wisdom in their 2014 book "Growing Up Duggar: It's All About Relationships." In an interview with IslandPacket.com, TLC star and author Jessa Duggar revealed that the advice she put in the book was not her own.
As first pointed out by the Ashley's Reality Roundup, Jessa, 22, stated that the comments about dating in the book, which was also co-authored by three of her sisters --Jana, 25, Jill, 23, Jinger, 21, -- was not their own, but rather advice they had gathered from others. The four girls, who are part of Jim Bob and Michelle Duggar's brood of 19, are famous for entering courtships, going on chaperoned outings and saving their first kiss for their wedding day.
"We did write a section in there about dating and finding the right guy and all that. But that was before any of us had really walked that road," Jessa admitted. "It was just advice that other people had given us and things we assumed we would do when we came to that."
As most "19 Kids" viewers are aware, Jessa married her longtime courtship partner Ben Seewald, 19, in November. Their wedding has yet to be featured on the TLC reality series. Jill tied the knot to her now-husband Derick Dillard, 25, last summer. The couple is expecting their first child later this month.
With four months of marriage under her belt, Jessa said she is planning to add a new excerpt to the book to share her newfound relationship advice. Jill will also reportedly lend a hand to share her experiences in love.
"It's been interesting now that Jill and I have gotten engaged and married. We actually are in the process of writing an additional chapter for the paperback version for a sort of updated edition," Jessa said of her plans. "We'll share our story and different things we learned along the way."
While Jana and Jinger have yet to find their better halves – It is worth mentioning that Jana has been rumored to be seeing former NFL star Tim Tebow in recent months -- Jessa said she thinks it's only a matter of time before her siblings find their perfect partners.
"Jana and Jinger are probably next in line," she dished. "We talk with them a lot about what things are like for us. We all try to learn from each other, and the sister bonds that we have are so strong. But every relationship is so unique, so you have to take that into account. No two courtships or engagements are going to be exactly alike"
Jessa will be making appearances a several Southern Women's show events in the coming months to talk about her book and her hit reality series. New episodes of "19 Kids and Counting" air every Tuesday on TLC at 9 p.m. EDT, and according to Jessa, viewers have a lot to look forward to this year.
Not only have fans already been treated to Jessa's wedding dress shopping adventure on the program, Jessa dished to IslandPacket.com that her European honeymoon will also be featured on the series. "They actually filmed an hour-long special of us on our honeymoon," Jessa said. "We went on a 10-day trip to France and Italy."
© Copyright IBTimes 2023. All rights reserved.