Jessa And Jill Duggar Interview: '19 Kids And Counting' Parents Locked Door To Protect Sisters Against Josh Duggar, Megyn Kelly Reports On Fox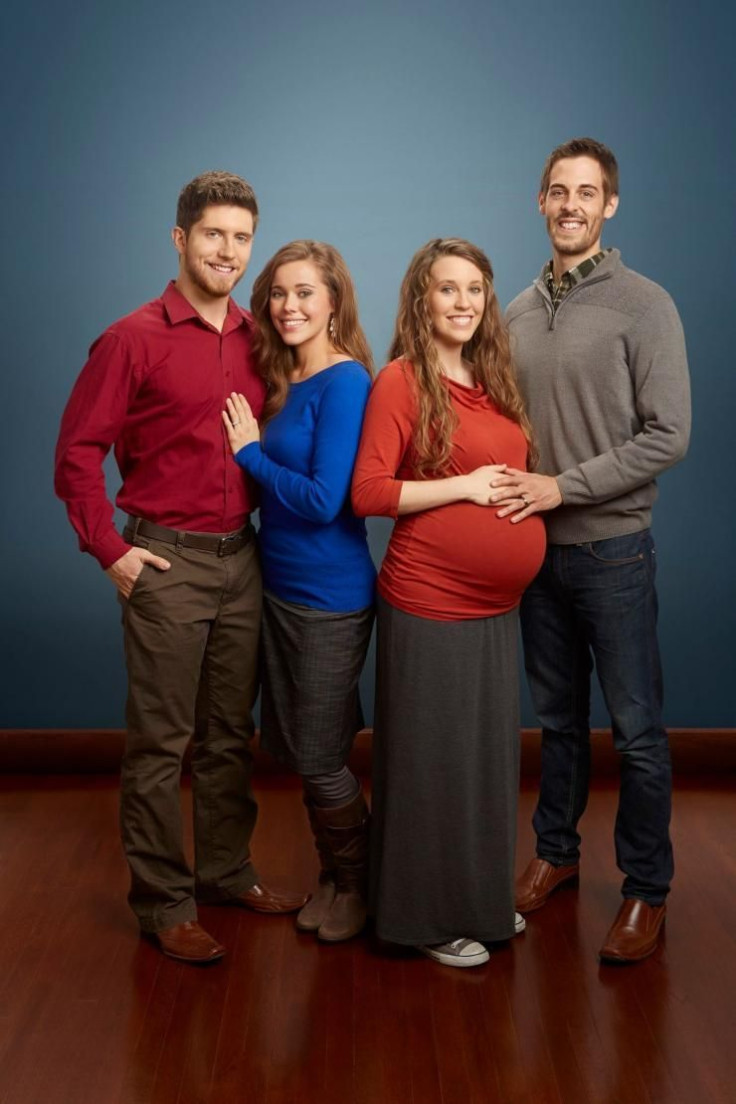 The victims in the Duggar case have spoken out. Megyn Kelly's interview with Joe Bob and Michelle Duggar of "19 Kids and Counting" on Fox News Wednesday disclosed that Josh Duggar, 27, inappropriately touched his sisters Jessa and Jill (and also another, younger sister) when he was 14. On Friday at 9 p.m. EDT, Kelly will air her interview with Jessa Seewald, 22, and Jill Dillard, 24.
Jessa says that descriptions of Josh as a child molester or pedophile are "so overboard and a lie," reported Fox.
Kelly's bombshell interview with the "19 Kids and Counting" Duggar parents had the Internet buzzing. The Duggars told Kelly that their son Josh admitted to sexually touching a babysitter and four of his sisters, one of whom was 5 years old, when he was 14. The Duggars insisted that Josh confessed and that the nature of the sexual assaults was mitigated: The touching happened over the girls' clothes, they said, and except in two instances the girls were asleep.
According to Jessa and Jill, they didn't know about Josh's actions until the parents informed them. Afterward, they told Kelly, they all went to counseling. They were also no longer allowed to play hide-and-seek, and there were locks placed on their bedroom doors, reports the Associated Press.
In Kelly's interview airing Friday, Jessa describes her brother as "a young boy in puberty" who was "a little too curious about girls."
Jessa and Jill also say that they have forgiven Josh, but that one of the most painful aspects of their experience was having it disclosed to the public. According to Kelly, "They never chose to have this piece of their family story put out there, and I think they are struggling with what people are assuming about their family and about what happened to them."
Although Josh admitted to wrongdoing and quit his lobbying job for conservative Christian group the Family Research Council, there are unanswered questions about Arkansas police destroying records around the nearly 10-year-old investigation. No charges were filed against Josh because once police began investigating the charges in 2006 (and were tipped off by a family friend), the statute of limitations had run out for the incidents, which were believed to have taken place in 2002-2003.
But not everyone is buying the Duggar story. Writer and comedian Frank Conniff posted on Twitter that "#Duggars upset about all the attention and exposure that's been heaped on the kids who they've paraded on TV every week," and Matt Lauer questioned why it took the Duggars over a year to report their son in spite of his having confessed three times, reports Los Angeles Times.
Senior political writer for Cosmopolitan Jill Filipovic asked why TLC ever put the Duggars on television in the first place, calling the family "disturbingly misogynistic." The Duggars are part of the Quiverfull Christian patriarchy movement in which women are to be submissive to their husbands, and girls and women are to dress modestly so as not to incite lust.
"In a civilized society where women are considered equal players, families like the Duggars would be marginalized," wrote Filipovic. "In our actual society, the Duggars were applauded, invited to political events, handed checks to star in a reality television show, and covered extensively and often glowingly by celebrity media."
© Copyright IBTimes 2023. All rights reserved.