'19 Kids And Counting' Interview: Megyn Kelly Previews Discussion With Michelle And Jim Bob Duggar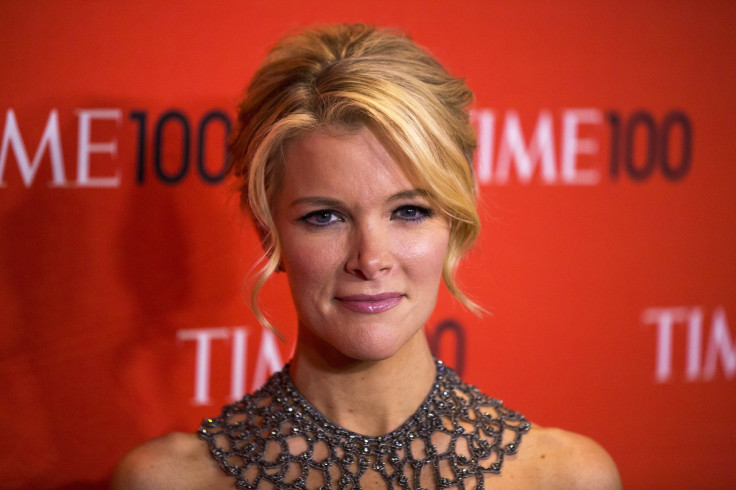 Fox News journalist Megyn Kelly's interview with "19 Kids and Counting" parents Jim Bob and Michele Duggar will air on Wednesday, and the 44-year-old news veteran is warning viewers that "nothing is off limits." The interview will take place following revelations that son Josh, 27, sexually molested five underage girls between 2002 and 2003, when Josh was 14 and 15.
"I'll take that reputation as a tough but fair journalist," Kelly told audiences during her program on Monday. "However, this isn't going to be a cross-examination of a family. It's going to be an interview. I want to hear their story. And I think America wants to hear their story now."
Josh is the oldest member of the Duggar family, which has a reality series on TLC. "19 Kids and Counting" has been temporarily pulled from the channel's programming following a report from InTouch on May 19 which uncovered the incident. Josh apologized for the crimes and admitted to fondling the genitals and breasts of the girls as they slept. He then stepped down from his position with the Family Research Council, a Washington, D.C. organization founded by Christian pastor Dr. James Dobson in 1981.
Kelly does have some lines she won't cross during the interview. "I don't plan on getting into the specific details about what was done," she said, "because my understanding is the victims don't want to discuss that either."
Politician Mike Huckabee received a substantial amount of backlash for showing support of the Duggars in a Facebook post on May 22, and Kelly said it was unfair that politicians were being targeted simply for voicing their opinions. She pointed out that several other well-known men have been involved in similar scandals and weren't placed under the same scrutiny. "Bill Clinton was accused of rape. He has been accused by several women of sexually assaulting them," she said. "But the fact that a presidential candidate has posed with some random member of the family that's going through this issue is somehow a problem for the GOP'ers?"
The Duggars will appear on "The Kelly File" on Wednesday at 9 PM ET.
© Copyright IBTimes 2023. All rights reserved.
FOLLOW MORE IBT NEWS ON THE BELOW CHANNELS