Jessica Biel Reacts To 'The Sinner's' Series Pickup At USA Network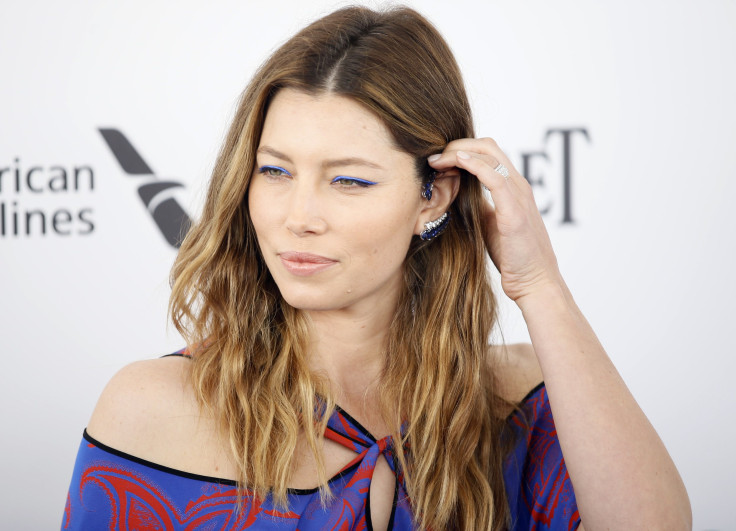 2017 looks very promising for Jessica Biel.
Biel seemed to be surprised when USA Network handed out a series order to her new drama "The Sinner" on Tuesday, Jan. 17. In an Instagram post she shared a few hours after the news broke, Biel wrote that her year has been great so far, adding that she's excited for everyone to see her new TV project.
According to Deadline, the anthology series "The Sinner" is part of a three-pilot batch at USA that also includes "Damnation" and "The Tap." "The Sinner" is the first pilot network execs have made a decision on. While the pilots for "Damnation" and "The Tap" are already complete, whether or not they are getting a series pickup is still to be discussed. Meanwhile, the network's fourth pilot, "Unsolved," is still in the casting phase.
"We are pleased to announce 'The Sinner' as our first series pickup of 2017," said USA Network president Chris McCumber in a statement (via The Hollywood Reporter). "The series' unique perspective intrigued us from the very beginning, and Universal Cable Productions, Jessica Biel and the entire team behind and in front of the cameras have delivered something very special."
The first season of "The Sinner," based on Petra Hammesfahr's book of the same name, tells the story of a young mother who is overcome by a fit of rage and commits a startling act of violence. The incident sets a one of a kind crime thriller in motion, whose driving force is not the "who" or the "what" — but the "why." Obsessed with finding out the woman's motive for the crime, an investigator (Bill Pullman) travels a path into her psyche to uncover the secrets hidden in her past.
In addition to starring on the series, Biel also executive produces with her partner Michelle Purple through their company Iron Ocean. Derek Simonds and Antonio Campos — who wrote and directed the pilot, respectively — will also executive produce with Charlie Gogolak.
"The Sinner" is the first project to get a series pickup under Iron Ocean's pod deal with Universal Cable Prods., whose development is overseen by Dawn Olmstead.
"From the moment Dawn [Olmstead] brought in this provocative thriller, we knew that only an exceptional creative team would realize its full potential," said Jeff Wachtel, president and chief content officer of NBCUniversal Cable Entertainment. "Jessica, Bill, Derek and Antonio take us on an unforgettable ride."
On the film side, Biel can be next seen in the drama "Shock and Awe," which also stars James Marsden, Milla Jovovich and Woody Harrelson, among many others.
© Copyright IBTimes 2023. All rights reserved.