Jessica Biel Reveals True Feelings On Justin Timberlake And Jimmy Fallon's Relationship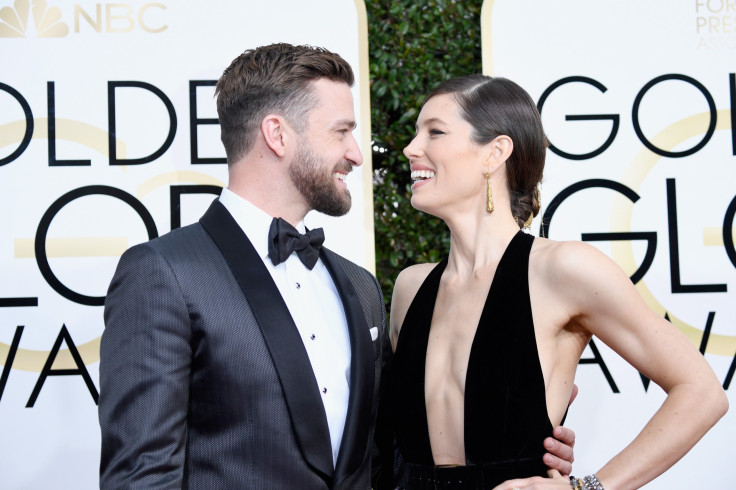 To promote her new USA Network series, "The Sinner," Jessica Biel, 35, held a Reddit AMA to answer all of her fans' burning questions on Wednesday.
Thanks to Jimmy Fallon, 42, and Biel's husband Justin Timberlake's, 36, new Camp Winnipesaukee skit, which premiered on "The Tonight Show Starring Jimmy Fallon" last night, people were clamoring to find out what the former "7th Heaven" actress thought about their bromance.
User freym asked, "Do you ever get jealous of the relationship your husband has with Jimmy Fallon?"
READ: 'The Sinner' Season 1 Spoilers: Episode 2 Synopsis, Trailer Released
Taking a page from Timberlake and Fallon's book, Biel infused a bit of humor and a lot of sarcasm into her response.
"Oh no, I'm not jealous that every waking moment they can spend together they do," the 35-year-old wrote. "Oh no and I'm not jealous that every time Justin can go on the show he does... oh no, I'm not jealous that they ride tandem bikes together... Oh no, I'm not jealous that they sing and rap together... Oh I'm not jealous they they go to camp together... OH NO, I'M NOT JEALOUS AT ALL!!!"
So, clearly she's not jealous. Right?
To be fair, who isn't jealous of the crazy, wacky, unbreakable bond that these two funnymen share? These two are total #friendshipgoals and the history of their bromance started long before they started performing "The History of Rap."
The duo first met and fangirled over each other backstage at the 2002 MTV VMAs, then appeared together in an "SNL" skit in the subsequent years before they finally joined forces for one of the most viral late-night skits – "The History of Rap."
From there, the bromance could not be stopped. The rapping continued and the magazine interviews, the singing, the impressions, the biking, the breaking character, the dancing, and the visits to Camp Winnipesaukee began.
Whew. With all that, it's no wonder Biel is "NOT JEALOUS AT ALL!!!" However, later she remembered, and came back to the AMA to share, that she at least has one thing about their relationship not to be jealous about. Fallon and JT's biking? Yeah, she and Fallon did it first.
READ: Justin Timberlake Praises Jessica Biel's Performance In "The Sinner"
"I actually rode a tandem bike with Jimmy on his show a few years ago I believe…. around the studio, for absolutely no other reason other than it was fun," the USA Network star wrote. "So wait, that means Jimmy and I did bro biking first! "
Sorry, JT, you're not Fallon's number one bro-biking buddy. But remember, you'll always have Camp Winnipesaukee.
So, while best bromance might go to the late night host and the "Can't Stop the Feeling!" singer, Biel should still feel good about her chances for cutest couple. Fallon should be jealous about that one.
Though, if they cut out any jealousy and decided to turn themselves into a skit-making trio, the viral video world would be a better place. Biel as a young camper from the all-girls camp nearby already sounds like it would be hilarious. Is it too soon to for them to go back to camp?
While they ponder that and the world awaits their answer, Biel can be seen in new episodes of "The Sinner" on Wednesdays on USA at 10 p.m. EDT.
© Copyright IBTimes 2023. All rights reserved.