Jews Celebrate Hanukkah Around the World [PHOTOS]
Hanukkah, the Festival of Lights, is a Jewish holiday celebrated for eight days and nights, the festival commemorates the rededication of the Holy Temple in Jerusalem at the time of the Maccabean Revolt of the 2nd century BCE.
It starts on the 25th of the Jewish month of Kislev, which coincides with late November-late December on the secular calendar.
The festival is begins with the kindling of a candle called candelabrum, the nine-branched Menorah or Hanukiah, a new candle is lit each night during the eight-day celebration.
The festival also showcases and celebrates Jewish food on varying from fried foods to latkes and doughnuts.
Take a look at the Hanukkah celebrations by modern-day Jews.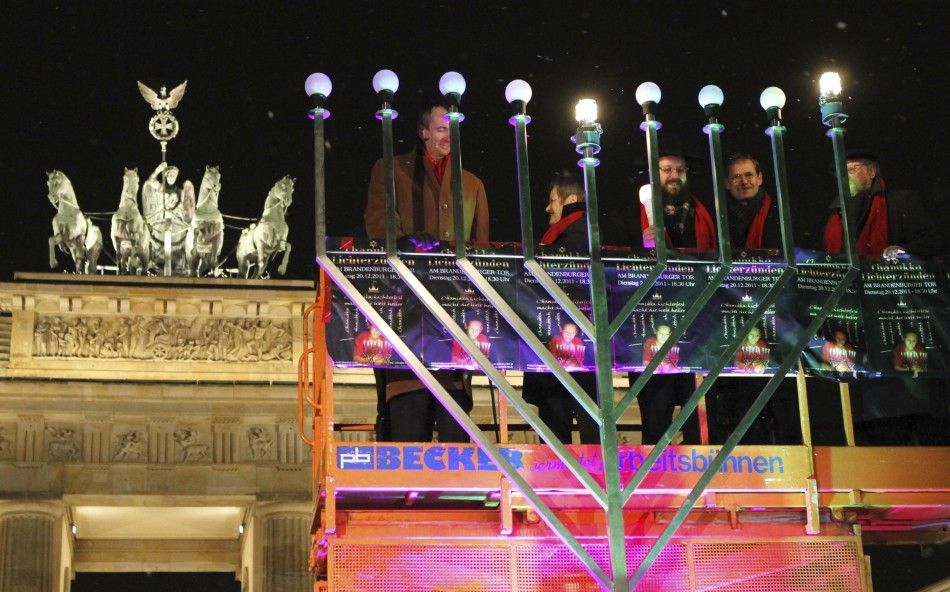 © Copyright IBTimes 2023. All rights reserved.