'Jihad Jane' Colleen LaRose Will Face Life In Prison After Sentencing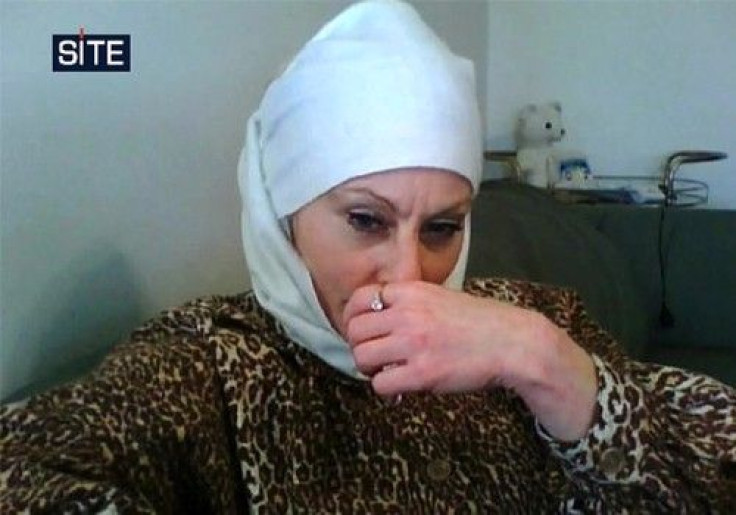 A Pennsylvania woman who called herself "Jihad Jane" on several social media sites including MySpace and YouTube will face life in prison at her sentencing in December for planning to kill a Swedish artist who offended Muslims, the Associated Press reported.
Colleen LaRose, 48, became radicalized around 2007, referring to herself then as "Fatima LaRose," several media reports said. Around that time, LaRose, of Pennsburg, also reportedly began posting videos and messages on the Internet, professing her desire to partake in a jihad, or holy war, against certain Western targets.
One of those targets was said to be Swedish artist Lars Vilks, who caused a stir in 2009 by creating a depiction of the Prophet Muhammad's head, on a dog. According to the indictment, LaRose's singular goal was to incite and frighten non-Muslims, several news reports said.
"I will make this my goal till I achieve it or die trying," she is quoted as saying in an online video.
LaRose reported coordinated campaigns in 2009 to support terrorists. She then moved to Europe to liaise with and support extremists she'd met online, according to several media reports. The whole time, however, her goal was to target and kill Vilks, the reports noted.
After returning from Europe, later in 2009, she was apprehended by U.S. authorities, who placed her under arrest. Her indictment was sealed so European law enforcement could round up several other suspects, accused of coordinating to murder Vilks, media reports said.
LaRose pleaded guilty last year to charges of conspiracy to murder in a foreign country, lying to investigators about international terrorism, and attempting identity theft. She'll face life in prison at her Dec. 19 sentencing in Philadelphia.
© Copyright IBTimes 2023. All rights reserved.