Jill Dillard, Jessa Seewald To 'Set The Record Straight' About Josh Duggar Scandal On 'The Kelly File'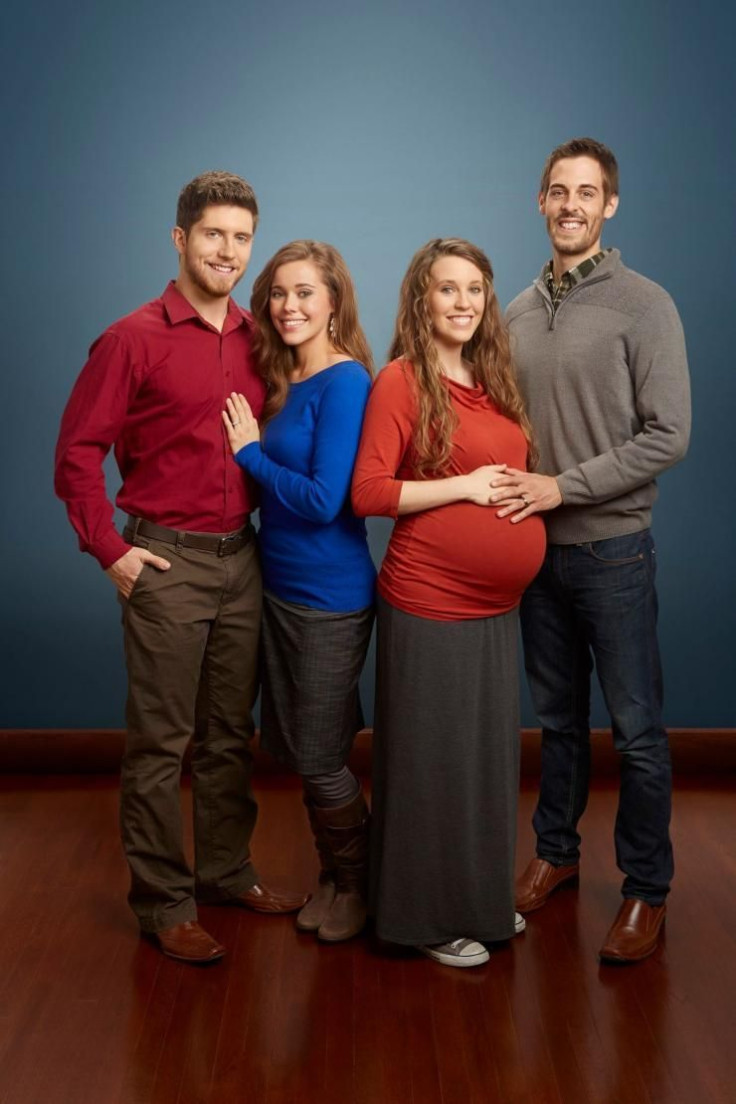 Jim Bob and Michelle Duggar sat down with Fox News correspondent Megyn Kelly on "The Kelly File" Wednesday to discuss the ongoing controversy surrounding their eldest son, Josh Duggar. Now, two days later, Fox is preparing to air the second part of that telling interview. Part two will feature two of Josh's sisters, Jill Dillard and Jessa Seewald, who plan to tell their side of the story. Both girls, 24 and 22, respectively, were victims of "innapropriate touching," as Jim Bob and Michelle called it, at the hands of their older brother when he was a teenager.
During their candid interview, which airs Friday at 9 p.m. EDT on Fox, Jill reveals to Kelly that she and her sister had never intended to go public about the incidents. She says it was only after reading all the stories about Josh, which she claims were "lies," that they felt inclined to come forward. Jill tells the show's host that she and Jessa "wanted to come out and set the record straight."
"Now that this story has been brought about, we really feel like as we've been seeing the headlines, as we've been seeing things people are saying about our family, we feel like as victims, we have to come out and speak," says Jill.
Both girls echoe their parents sentiments, saying their brother was neither a child molestor nor a rapist. Jessa calls the claims "so overboard," saying that her brother was "a young boy in puberty and a little too curious about girls." Jill agrees, telling Kelly neither she nor most of his other victims knew what had happened until he admitted his wrongdoings.
"He made some bad choices, but really the extent of it was mild, inapropriate touching, on fully clothed victims, most of it while girls were sleeping," says Jessa.
As was previously reported, Josh, now 27, admitted to having inapropriately touched at least five girls between 2002 and 2003. Four of said victims were his siblings, one of which was reported to be just 5 years old at the time. As per the police report on file with the Washington County Sheriff's Department, obtained by In Touch, Josh told Jim Bob and Michelle he "had been touching [redacted, his sisters] on the breasts and vaginal areas" while they were asleep in their communal bedroom. He also revealed that he had "fondled" a family friend as she slept on the family's couch.
It wasn't until the final incident, in which Josh groped one of his sisters as she sat on his lap reading, that Jim Bob and Michelle decided he could no longer stay in their Arkansas home. They sent him to get help at a religious-based program where he was forced to do manual labor. Michelle said her son "was a changed person" upon returning home from the program.
Jill and Jessa will appear on "The Kelly File" tonight at 9 p.m. EDT on Fox.
© Copyright IBTimes 2023. All rights reserved.
FOLLOW MORE IBT NEWS ON THE BELOW CHANNELS