Jill Dillard Reveals Baby Israel Is Teething And Loves Crawling In New Blog Post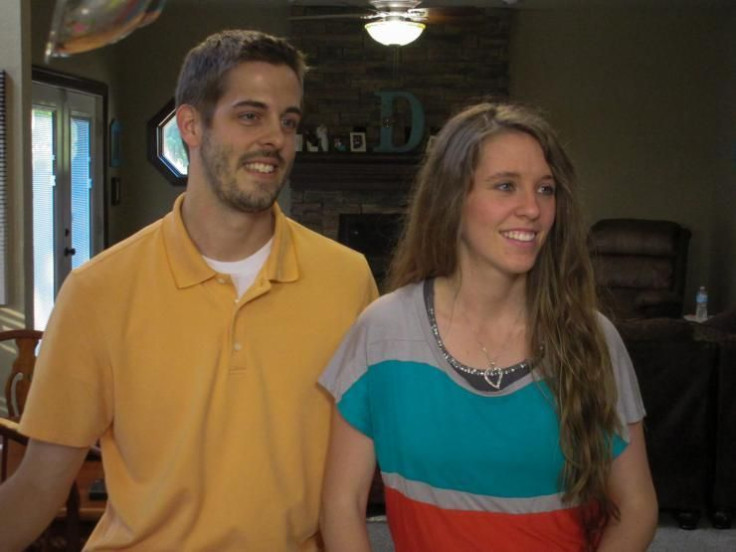 Jill Dillard dished on her baby boy Israel in her latest blog post. The new mother revealed that her 7-month-old has made lots of new developments this week. The former "19 Kids and Counting" star wrote that he has started teething, crawling and clapping.
"Israel has been busy this week showing us new tricks!" the proud mother wrote. "Every day for the last three days he has learned something new! First it was clapping, then crawling, pulling up into a standing position and waving!"
However, it's not all fun and games. Israel has also started teething, which is causing a bit of stress. "He is about to cut his first two teeth, so recently he has been a little fussier than normal," Jill, 24, wrote. "He is usually happy though and loves exploring new areas in the house now that he can move!" Last week, Jill posted a video of Israel crawling. Watch below:
Jill shares Israel with her husband, Derick Dillard. The two are currently on a mission trip in Central America. The blog post revealed that they've been making new friends that are close to their age and also have young children. Jill sounded happy about building new friendships. Since she plans to stay there with her family until summer 2016, a few friends by her side will likely make the extended trip a little easier.
Though she is in Central America, she has also been filming in the U.S. and visiting her family. The former "19 Kids and Counting" star will appear in "Jill & Jessa: Counting On," a TLC special that will focus on her and her sister, Jessa Seewald. As previously reported, Jill was seen giving Jessa an exam before she gave birth Nov. 5. Jill hasn't been able to return home to see Spurgeon Elliot Seewald, but Jessa's husband, Ben Seewald, tweeted that she and her family met their baby boy via video chat earlier this month.
© Copyright IBTimes 2023. All rights reserved.