Jillian Michaels Reveals She Didn't Like 'Biggest Loser' Format For This Reason
KEY POINTS
Jillian Michaels was not happy about having to send contestants home on "The Biggest Loser"
The fitness trainer did not like the way show producers "gamified" weight loss
Michaels did not regret the way she handled the contestants and motivated them by shouting at them
Jillian Michaels is speaking up about her biggest regret when she was still a part of "The Biggest Loser."
Nearly a decade after exiting the weight-loss competition series, the 47-year-old fitness trainer addressed her "no. 1 issue" with the show's format. According to Michaels, she did not like how the producers turned weight loss into a game.
"Nobody should have been eliminated. That was my no. 1 issue with the show. But the producers gamified weight loss. It was weight loss on a ticking clock," she told Today Health Tuesday.
For Michaels, it did not help that the participants of the show didn't have someone to talk to about their mental health struggles as they worked hard on losing weight.
The television personality said that the contestants had someone they could turn to for advice, but she insisted that they badly "needed a mental health professional" who understood "deep work" and could help them better with their mental and emotional problems.
Michaels shared that she would even call her mother Jo An McKarus, who is a psychotherapist, for help when she was still working on "The Biggest Loser."
"When you have someone that weighs 400 [pounds], that's not just an individual who likes pizza. There's a whole lot going on there emotionally," she was quoted as saying by Us Weekly.
The Los Angeles native attracted attention when she was part of the series because of how she would yell at the participants to motivate them into working hard to lose weight.
During the interview, she admitted that she regrets sending someone home in the course of the show, but she does not regret the way she handled the contestants.
"The ones I yelled at are the ones that kept it off. You need them to feel the pain of the way they've been living," she said. "The contestants who were unsuccessful when they went home, they had unresolved issues with food."
As for her personal life, the "Winning by Losing" author recently got engaged to DeShanna Marie Minuto. She gushed over her partner in an interview with People late last month.
"DeShanna is 'all the things' — beautiful, smart, funny, creative, quirky, passionate ... I could run down the list of adjectives. Those characteristics obviously attract you to someone. But it's the quality of their character that makes you think 'Thank God for this person [lying] next to me' every night when you fall asleep," she told the outlet.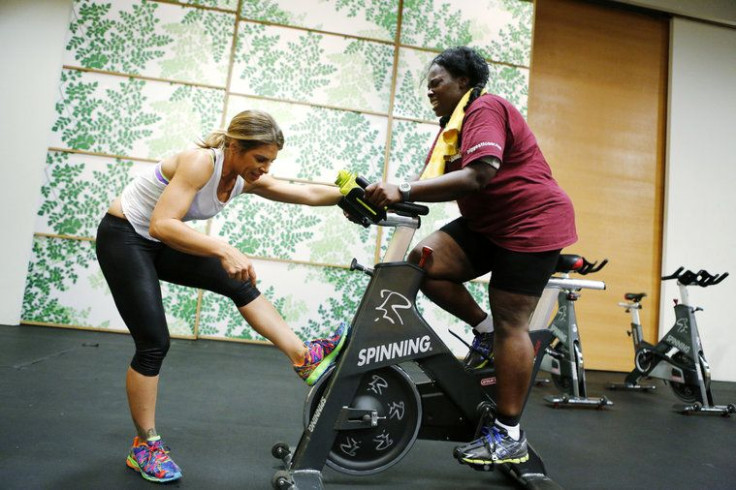 © Copyright IBTimes 2023. All rights reserved.