Jim Carrey Is The 'Funniest Man On Earth,' According To Judd Apatow [VIDEO]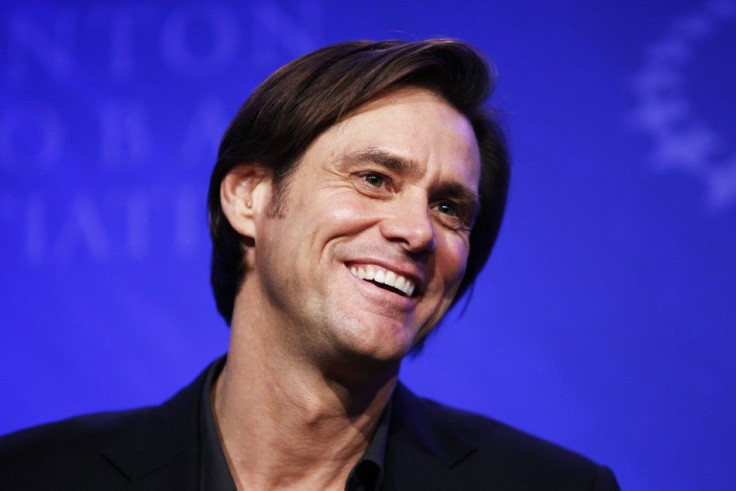 There will always be a debate about who the "best" is in any field. Debates about the best team, best player, best actor, best director, best guitarist, etc. -- the list goes on. For Judd Apatow, Jim Carrey is the "funniest man on Earth," and it's not even close.
With Apatow's pedigree, it's hard to argue with him when he says Jim Carrey is the "funniest man of Earth." Working on the special Comedy Issue of Vanity Fair, Apatow served as a guest editor and discussed some of his favorites, including Jim Carrey.
Apatow was working as a stand-up comedian in the 1980s when he landed a gig opening for Carrey. Speaking about Carrey in Vanity Fair, Apatow said, "I would do my lame act and then he would come on and do the most energetic, inventive, uproarious set I had ever witnessed. I retired from performing as a result. He was and is the funniest man on earth. This is something we can all agree on. We can debate number two forever but Jim will always be the king," reports Bang Showbiz.
Judd Apatow has had a long and successful career working with some of the best comedic talent on Earth and should be considered something of an expert on the subject. Apatow has worked with Jim Carrey, Steve Carell, Adam Sandler, Ben Stiller, Paul Rudd, Albert Brooks, Aziz Ansari, Danny McBride, Leslie Mann, Seth Rogan, James Franco, Jason Segel, Will Ferrell, Russell Brand, Jack Black and John C. Reily. Apatow has toured as a stand-up comedian and has produced and directed many successful comedic movies and TV shows.
In addition to naming Carrey the "funniest man on Earth," Apatow also revealed his comedic icons, the people who taught him how to be funny, in Vanity Fair's Comedy Issue.
Norman Lear, writer and producer of "All in the Family," "The Jeffersons" and "Good Times," taught him about morals in comedy. Roseanne Barr, who gave Apatow his first job, was another influence, as was David Milch, a writer for "Deadwood" and "NYPD Blue," who Apatow claims managed to find comedy in situations where one wouldn't expect to find laughter. Apatow also claims that Paul Reubens, whose most famous character is Pee Wee Herman, is hilarious and totally weird. Finally, Gary Shandling taught him about honesty in comedy.
Video of Jim Carrey's standup from 1991 is below.
© Copyright IBTimes 2023. All rights reserved.